Community Relations at UW Medicine

UWMedicine's role in the community includes the Community Internship Program, Harborview Art Program, literacy program, Injury Free Coalition for Kids of Seattle, Volunteer Services, Seattle Public Library lecture series, and preventive health programs in partnership with Public Health Seattle-King County. Read more about Harborview Medical Center Community Relations and UW Medical Center Community Relations.
Seattle Children's Commitment to the Community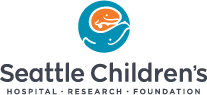 Seattle Children's believes all children have unique needs and should grow up without illness or injury. With the support of the community and through our spirit of inquiry, we will prevent, treat and eliminate pediatric disease.
Read the Seattle Children's 2011 Community Benefit Report here.
Community Programs at Fred Hutchinson Cancer Research Center

The Fred Hutchinson Center's community and education programs include Hutch High, the Science Education Partnership, Internship opportunities, Healthy Lifestyles, Cancer in Communities of Color and others. Read more...