Mission Statement
To provide the best possible Pediatric Rheumatology care to children in Washington, Alaska, and Montana as a center of excellence and as a resource for North America, to conduct high quality research, and to educate health care providers about childhood rheumatic diseases.
Overview
Seattle Children's Pediatric Rheumatology Fellowship Program is a 3-year, ACGME-accredited training. The fellowship is distinguished by the broad exposure fellows receive in their clinical experience. Therefore, our trainees must be highly competent in the following areas:
Diagnosis and care of children with complex rheumatic diseases.
Managing a pediatric rheumatology team and service.
Conducting successful research, whether basic, translational, epidemiological or clinical.
Developing successful research proposals for funding and publishing original manuscripts.
Education of medical students, residents, other fellows, and community general practitioners.
Information and Resources for UW/Seattle Children's Pediatric Rheumatology Fellowship Applicants (password protected)
The First Year of Fellowship
Outpatient Clinic
Fellows evaluate and follow a variety of new patients while developing a patient panel they will follow during the second and third years. For each patient the fellow has ample time (60 minutes for new patients and 30 minutes for return patients) to evaluate the history, physical exam, laboratory studies and develop an assessment and plan. An additional 30 minutes is scheduled for each patient to discuss the case, re-evaluate the patient, and formulate a plan with the attending physician and the family. Teaching is a priority and feedback immediate. Outpatient rotations are arranged in Dermatology, Ophthalmology, Nephrology, Skeletal Dysplasia, Immunology, Orthopedics, Pain and Adult Rheumatology Clinics. Fellows also participate in our division's specialty clinics: Renal / rheumatology, Dermatology / rheumatology, Uveitis, CRMO, Myositis, and Inflammatory brain disorders clinics.
Inpatient Service
During the first year,  6-8 months are spent in inpatient service, with the fellow conducting inpatient rounds and consultations, teaching residents, and ensuring all patient care plans are carried out. Telephone consultations are performed for primary care physicians from all over the Northwest and Alaska.
Joint Injections
Fellows perform between 2 and 10 joint injections per month in clinic and in the operating room while the patients are under general anesthesia.  Most sedated joint injections are performed with the aid of an ultrasound provider to teach trainees to do ultrasound-guided joint injections.
Education and Research
Two mornings each week are dedicated to education. Fellows attend Rheumatology Grand Rounds, Journal Club, and Fellows Lectures at the University of Washington as well as multi-disciplinary didactic sessions at Seattle Children's Hospital. Weekly Rheumatology Team Meetings and Morbidity/Mortality conferences are held during which the fellows present patient histories for discussion. Chapter Review lectures occur twice a month. Extra time is spent reading and meeting with potential research mentors. Fellows attend the annual meeting of the American College of Rheumatology each fall. Fellows also attend the Childhood Arthritis and Rheumatology Research Alliance Conference (CARRA) meeting each spring.
Senior Fellows – Second and Third Years
Fellows solidify clinical and team leadership skills. Fellows develop research skills through conducting a project in either basic/translational laboratory investigation or clinical investigation. Each fellow develops a hypothesis-driven research project culminating in publication of a manuscript or grant proposal, which is required by the American Board of Pediatrics.
Outpatient Clinic
More time during the first year is devoted to developing clinical skills. In subsequent years, there is a one-half day clinic each month to maintain clinical skills while focusing on research. During the one-half day continuity clinic each week the fellow monitors a patient panel collected during year one. Senior fellows also have an outreach experience at St. Luke's Children's Hospital in Boise, ID and DEI rotation at Alaska Native Medical Center in Anchorage, AK.
Inpatient Service
Four – six weeks are spent "pretending" each year, in which fellows take major responsibility for patient care; with supervision and teaching of the residents and first year fellow, in consultation with the attending physician.
The Pediatric Rheumatology Fellowship Program participates both in ERAS and in the National Resident Matching Program. For fellowship training beginning July 2023, applicants can download the ERAS Applicant User Guide beginning June 2022. The ERAS application service will open June 8, 2022. At that time, applicants may begin to work on their applications and upload their application materials.
Requirements
For our fellowship, we will require the common application form, a one page personal statement discussing career plans and goals, USMLE Certified Transcript, and three letters of recommendation (including a letter of reference from your residency program director). Please consult the ERAS web site for further details.
Timeline
We will begin to access applications on July 20, 2022. Completed applications will be screened and selected applicants will then be invited to a virtual interview to meet with our faculty and fellows and view a virtual tour of our facilities. Virtual interviews will be held from September to November 2022.
For the NRMP Pediatric Rheumatology match, applicants may register beginning in August 24, 2022. Rank order list submission commences September 28, 2022 and closes November 16, 2022. Match day is November 30, 2022. Please consult the NRMP web site for current information.
Fellowship Leadership
Division Chief
Professor Division Chief of Rheumatology
Fellowship Director

Associate Professor
Current Fellows
| | |
| --- | --- |
| | Erin Balay, MD (2020 - 2023) |
| | Julie Campbell, MD (2020-2023) |
| | Aviya Lanis, MD (2021-2024) |
| | Katelyn Banschbach, MD (2021-2024) |
| | Emily Davis, MD (2022 - 2025) |
| | Emily Schildt, MD (2022 - 2025) |
Alumni
Roger Hollister, MD (1974)

Helen Emery, MD (1977)

Carol Wallace, MD (1979)

Betsy Mellins, MD (1982)

Norm Ilowite, MD (1984)

Richard Vehe, MD (1993)

Stuart Kahn, MD (1993)

Chihiro Morishima, MD (1994)

Lisa Rider, MD (1993)

Randall Cron, MD, PhD (1997)

Anne Stevens, MD, PhD (2000)

Troy Torgerson, MD, PhD (2004)

Andrew Zeft, MD (2005)

Victoria Cartwright, MD (2003)

Jennifer Turner, MD (2007)

Sarah Ringold, MD, MS (2008)

Christi Inman, MD, MS (2009)

Kristen Hayward, MD (2009)

Elizabeth Shaw, DO (2010)

Susan Shenoi, MB BS, MS (2011)

Shaun Jackson, MB, ChB, PhD (2012)

Nanci Rascoff, MD, MPH (2013)

Matthew Hollander, MD, MHA (2013)

Clayton Sontheimer, MD (2014)

Alexandra Aminoff, MD (2014)

Katharine Moore, MD (2015)

Eric Allenspach, MD, PhD (2016)

Sriharsha Grevich, MD, MAS (2017)

Albert Chow, MD (2019)

Sarah K. Baxter, MD, PhD (2020)

Susan Canny, MD, PhD (2021)
Fellowship Director

Associate Professor
Program Coordinator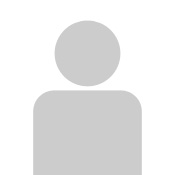 Program Coordinator
206-987-9921 (phone)
Email