Image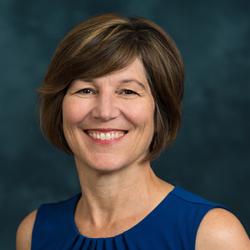 Transformer of the Month is an initiative driven by the workforce, and everyone has a part to play in shaping the future of Transform@SCRI. 
Transform@SCRI is a workforce-driven method to drive the research institute to a higher level of proficiency and promote Children's goals of equity, diversity, and inclusion. 
Dr. Lawlor has been recognized by the Focused Improvement Project #1 team for her collaborative approach as a member of the Transform@SCRI Steering Committee. She has also significantly improved the funding proposal review and submission process.  
The Transformer of the Month program allows workforce members to acknowledge and celebrate their exceptional colleagues dedicated to supporting Transform@SCRI and advancing new transformations. This will ultimately help the research institute reach new levels of performance. A new workforce member will be honored as the Transformer of the Month every month, and those recognized will nominate the next month's recipient. 
Featured Faculty or Staff