Seattle Children's Hospital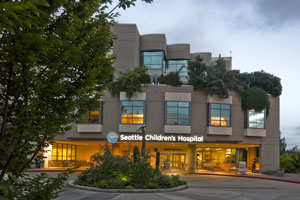 Seattle Children's Hospital is both a community hospital for greater Seattle and the pediatric referral center for the Northwest providing excellent pediatric care to meet the medical, surgical and developmental needs of children in the WWAMI region. Serving as the main clinical training site for pediatric residents, this 250-bed hospital is conveniently located one and one-half miles from the University of Washington campus in an attractive, residential neighborhood of Seattle. The staff consists of University faculty and Seattle Children's full-time physicians, as well as private practicing physicians from the Seattle area.
Seattle Children's provides inpatient facilities for the vast majority of hospitalized children within the UW affiliated system. Inpatient services are approximately 60% medical and 40% surgical. Specialty units include infant and pediatric intensive care, psychiatric, rehabilitation/transitional care, and hematology/oncology.
Pediatric subspecialties include adolescent medicine, allergy, cardiology, cardiovascular surgery, congenital defects, dentistry, dermatology, emergency services, endocrinology, gastroenterology, genetics, hematology, immunology/rheumatology, infectious disease, neonatology, orthopedics, otolaryngology, plastic surgery, psychiatry, pulmonology, radiology, rehabilitation, general surgery, organ transplantation, urology and virology.
Seattle Children's active outpatient department includes a busy emergency department, a general medical clinic, more than 50 subspecialty clinics, and the regional Poison Control Center. It also offers state-of-the-art diagnostic services including angiography, gait analysis, magnetic resonance imaging, and electroen-cephalogram monitoring. In addition, Seattle Children's is a member of Airlift Northwest, the regional critical care ground and air transport network.
University of Washington Medical Center (UWMC)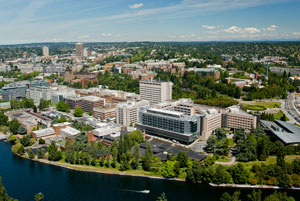 Located on the University of Washington campus, UWMC is the primary teaching hospital for the UW School of Medicine, the only medical school for the WAMI region. This 450-bed comprehensive care facility is consistently ranked as one of the best hospitals in the nation. The nearly 400 attending physicians on staff are full-time faculty members of the highly regarded UW School of Medicine.
UWMC is both a provider of comprehensive primary care services for Greater Seattle residents and a regional referral and treatment center for specialized medical care. There are more than 80 outpatient clinics and multidisciplinary specialty centers, including the mother-baby unit, the neonatal ICU and the Pediatric Center described below.
The mother and baby unit and the neonatal intensive care unit (NICU) at UWMC are part of the Maternity and Infant Center and obstetric service. This center constitutes the regional focus for high-risk obstetrics and neonatal pediatrics, as well as provides routine obstetrical and neonatal care. The mother and baby unit admits about 1,500 inborn infants per year. The NICU, which has facilities for 32 infants requiring acute and intermediate care, admits about 500 premature and other sick infants early. Most are born at UWMC, but some are transferred from other parts of the state or region.
A pediatric outpatient clinic (Pediatric Center) has about 4000 visits per year, primarily in general pediatrics. This is one of the sites where residents have continuity clinics under the supervision of attending staff from general pediatrics.
Harborview Medical Center (HMC)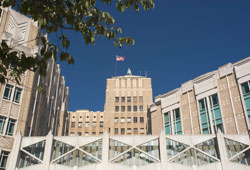 Harborview is a 330-bed hospital in downtown Seattle. One of two primary teaching hospitals of the University of Washington School of Medicine, Harborview is a major referral center for neurological surgery, burns, orthopedic surgery and rehabilitation medicine, as well as the only Level I trauma center in the entire WAMI region. Founded in 1877, Harborview is owned by the residents of King County and managed by the University of Washington. With its mission to provide exemplary care, teaching, research and community service, Harborview is a major training site for medical and other allied health care students.
The pediatric clinic is located in a Primary Care Center housing pediatrics, medicine and obstetrics/gynecology and has about 15,000 visits annually. In addition, about 3,500 pediatric patients are seen in the regional emergency-trauma center and Urgent Care Unit at HMC. Pediatric residents consult on a monthly average of 10 to 20 surgical inpatients, primarily children in the regional Harborview Burn Center and children with multiple system trauma.
Located in the central city, HMC's pediatric service provides general, community-oriented training with special emphasis on continuity of care, health maintenance, growth and development, acute episodic care, adolescent medicine, problems of juvenile offenders, sexual abuse, trauma, burns, sports medicine, Indian health, and care of a variety of ethnic refugees.
Center on Human Development and Disability (CHDD)
The Center on Human Development and Disability (CHDD) at the University of Washington makes important contributions to the lives of people with developmental disabilities and their families through a comprehensive array of research, clinical services, training, community outreach, and dissemination activities. Faculty from the Department of Pediatrics are involved in the wide range of research activities at CHDD and its clinical programs involve Pediatric faculty from the genetics, developmental medicine and neonatology specialties. In addition, there are major educational programs for the department's residents and some fellows. One of these training programs based at CHDD is the Leadership Education in Neurodevelopmental Disabilities (LEND).
Fred Hutchinson/University of Washington Cancer Consortium
The Fred Hutchinson/University of Washington Cancer Consortium is a research collaboration comprising Fred Hutchinson Cancer Research Center, a National Cancer Institute-designated comprehensive cancer center since 1976, and its strong collaborators, the University of Washington, Seattle Children's, and the Seattle Cancer Care Alliance. Hutchinson Center's designation by the National Cancer Institute as a comprehensive cancer center was expanded to include the Consortium in 2003. The Consortium brings together over 400 faculty with research interests in basic, clinical, and public health sciences related to cancer.
Division of Pediatric Neurology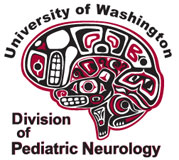 The Division of Pediatric Neurology is a center of clinical and academic excellence. Originally founded as a program within the Department of Pediatrics, the Division of Pediatric Neurology has been a part of the Department of Neurology since 1995, with most faculty members having joint or adjunct appointments with the Department of Pediatrics. The division's mission includes meeting the health-care needs of infants, children and adolescents with neurological disorders, advancing knowledge through research in the clinical and basic neurosciences, and training the next generation of pediatric neurologists in its residency program.
UW Global Center for Integrated Health of Women, Adolescents, and Children (Global WACh)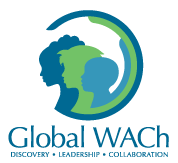 The UW Global Center for Integrated Health of Women, Adolescents, and Children (Global WACh) is an interdisciplinary Center jointly sponsored by the University of Washington Departments of Global Health, Pediatrics, and Obstetrics. The mission of the Center is to lead innovative research, education, and service to support sustainable improvements in the health of communities by assuring women, children, and adolescents access to quality health services, and the educational, social, and economic opportunities necessary to achieve health and well-being.