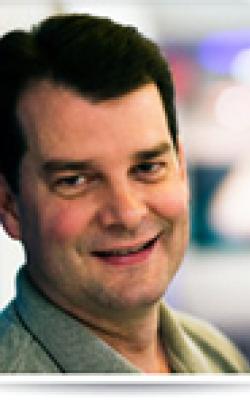 mail
Email
Michael L Cunningham, MD, PhD
Professor Division Chief
Associated with Fellowship(s)
Craniofacial Medicine Fellowship
Professional Bio
Michael L. Cunningham, MD, PhD, is chief of the Division of Craniofacial Medicine and professor of pediatrics at the University of Washington School of Medicine. He is the medical director of Seattle Children's Craniofacial Center and holds the Jean Renny Endowed Chair in Craniofacial Medicine. He is also an adjunct professor of Biological Structures, Oral Biology, and Pediatrics Dentistry at the University of Washington Schools of Medicine and Dentistry. Dr. Cunningham balances responsibilities in administration, patient care and research. He does bedside teaching of medical students, dental students and pediatric residents. His clinical interests focus on the diagnosis and long-term interdisciplinary care of children with craniofacial malformations with a particular interest in craniosynostosis. He is co-investigator on several clinical research projects, ranging from the epidemiology of positional plagiocephaly to the risk factors for obstructive sleep apnea. Dr. Cunningham's basic molecular and developmental biology lab has been active since 1993. Using mouse and human models Dr. Cunningham's research team investigate the molecular causes of craniosynostosis and developmental pathogenesis of midface hypoplasia associated with syndromic craniosynostosis.
Selected Publications
Speltz ML, Collett B, Stott-Miller M, Starr JR, Heike CL, Wolfram-Aduan A, King D, Cunningham ML. Case-control study of neurodevelopment in infants with deformational plagiocephaly. Pediatrics. 2010 Feb 15. [Epub ahead of print] PubMed PMID:20156894.
Hing AV, Click E, Vessey K, Seto M, Holder U, Gruss J, Hopper R, Cunningham ML. Bilateral lambdoid and sagittal synostosis (BLSS): a unique craniosynostosis syndrome or predictable phenotype? Am J Med Genet A 2009; 149A(5):1024-1032.
Ruiz-Correa S, Starr JR, Lin HJ, Kapp-Simon KA, Sze RW, Ellenbogen RG, Speltz ML, Cunningham ML. New severity indices for quantifying single-suture metopic craniosynostosis. Neurosurgery 2008; 63(2):318-24; discussion 324-5.
Cunningham ML, Seto ML, Ratisoontorn C, Heike CL, Hing AV. Syndromic craniosynostosis: from history to hydrogen bonds. Orthod Craniofac Res (Invited review) 2007; 10:67 81.
Seto ML, Hing AV, Chang J, Hu M, Kapp-Simon KA, Patel PK, Burton BK, Kane A, Smyth MD, Hopper R, Ellenbogen RG, Stevenson K, Speltz ML, Cunningham ML. Isolated sagittal and coronal craniosynostosis associated with TWIST box mutations. Am J Med Genet A 2007; 143:678-686.
Hatch NE, Hudson M, Seto ML, Cunningham ML, Bothwell M. Intracellular retention, degradation, and signaling of glycosylation-deficient FGFR2 and craniosynostosis syndrome-associated FGFR2C278F. J Biol Chem 2006; 281(37):27292-27305.
Cunningham ML, Seto ML, Hing AV, Bull MJ, Hopkin RJ, Leppig KA. Cleidocranial dysplasia with severe parietal bone dysplasia: C-terminal RUNX2 mutations. Birth Defects Res A Clin Mol Teratol 2006; 76(2):78-85.
Ratisoontorn C, Seto ML, Broughton KM, Cunningham ML. In-vitro differentiation profile of osteoblasts derived from patients with Saethre-Chotzen syndrome. Bone 2005; 36(4):627-634.
Heike CL, Seto M, Hing AV, Palidin A, Hu FZ, Preston RA, Ehrlich GD, Cunningham ML. A century of Jackson-Weiss syndrome: further definition of clinical and radiographic findings in "lost" descendants of the original kindred. Am J Med Genet 2001; 100(4):315-324.
Dry GM, Yasinskaya YI, Williams JK, Erhlich G, Preston R, Gruss JS, Ellenbogen RG, Cunningham ML. Inhibition of apoptosis: a potential mechanism for syndromic craniosynostosis. Plast Reconstr Surg 2001; 107(2):425-432.