About the Program
The Seattle Children's Hospital senior clinical fellowship in cardiac intensive care is a 12-month training program in the care of critically ill patients with congenital and acquired heart disease. The curriculum is individualized based on the fellow's prior background and future career goals. The fellowship provides for a minimum of 6 months of direct service time in our 24-bed high acuity cardiac intensive care unit. During that time, fellows are expected to achieve competency in perioperative care of patients with all forms of congenital heart disease, mechanical support including VAD and ECMO, acute heart failure management, and care of medically complex patients with congenital or acquired heart disease. The remaining six months are intended to develop the trainees understanding and comfort with pediatric cardiology applicable to the CICU and includes exposure in chronic heart failure management, electrophysiology, catheterization lab, operating room observation time, echocardiography, and cardiac anesthesia. Fellows are given graduated responsibility through the year of training, with the expectation that by the end of the year they will be prepared for a faculty position in a high volume academic cardiac intensive care unit. Individuals who have completed 3 years of pediatric critical care medicine are eligible for this one-year fellowship. One position is available each year.
The curriculum includes:
Fellow – Faculty rounds: weekly, discussing a wide breadth of clinical & non-clinical topics

Biweekly journal club discussing landmark papers in pediatric cardiac critical care

Weekly CICU operations meeting and QI microsystem meeting

Weekly Heart Center Surgical Conference

Monthly national journal club (PCICS)
Rotations
6 months of service time in CICU

1 month each of:

Echocardiography 

Heart failure/transplant

Cardiac Catheterization/Electrophysiology

Cardiology consults

Cardiac anesthesia/perfusion

1 month vacation
Please send the following to Andy Koth at andrew.koth@seattlechildrens.org:
Curriculum vitae

Three letters of recommendation. One letter should be from the director of your most recent/current fellowship training program or from the medical director at the institution you are currently practicing.

Personal statement
Seattle Children's Hospital
Photo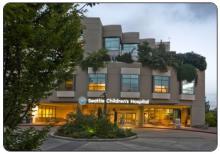 Seattle Children's Hospital is a 420-bed hospital and home to an award-winning, state-of-the-art PICU and the University of Washington Pediatric Critical Care Medicine Fellowship. Seattle Children's serves the largest geographic area of any children's hospital in the country and is the sole academic pediatric medical center for Washington, Wyoming, Alaska, Montana, and Idaho (WWAMI). Seattle Children's is the major pediatric extracorporeal life support (ECLS) referral center for the region, and approximately 50 children per year receive ECLS support in the PICU, CICU and NICU. Seattle Children's has an active solid organ transplant service that performs 40-45 liver, kidney and small bowel transplants per year. In addition, Seattle Children's is part of the Seattle Cancer Care Alliance and provides care for children and young adults with cancer, including hematopoietic stem cell transplants and CAR-T cell therapies.
The Pediatric Intensive Care Unit (PICU) has 38 single-patient beds to care for critically ill children with medical and surgical disease up to age 21. Of the 2000 annual PICU admissions, approximately 600 are surgical. Three separate critical care teams provide multidisciplinary, family-centered care to all patients. Two teams have pediatric residents, a PCCM fellow, and a PCCM attending physician. The third team has advanced practice providers and a PCCM attending physician. Critical care teams participate in joint bedside rounds with hematology-oncology, bone marrow transplant, hepatic and intestinal failure and solid organ transplant teams. Additional subspecialty consultants may join bedside rounds at the request of the critical care team.
The Cardiac Intensive Care Unit (CICU) has 20 single-patient beds to care for children with congenital and acquired heart disease, both medical and surgical. The CICU has 700 annual admissions, including 400 cardiopulmonary bypass cases per year. Seattle Children's is the major regional pediatric heart transplant center and performs 15-20 heart transplants per year. Newborns with congenital heart disease are cared for in the CICU with Neonatology consulting. Two critical care teams provide family-centered care to all patients. Both teams have fellows from PCCM, cardiology, and anesthesia, advanced practice providers and a CICU attending physician. Care teams participate in joint bedside rounds with cardiac surgery, heart failure and inpatient cardiology teams.
Harborview Medical Center
Photo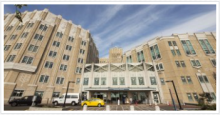 Harborview Medical Center (HMC)is one of the nations leading academic medical centers and the only Level I adult and pediatric trauma center serving Washington, Alaska, Montana and Idaho. Harborview Medical Center cares for potential neurosurgical cases of abusive head trauma, all serious burns and trauma and adult and child victims of sexual assault. The medical center is owned by King County and managed by the University of Washington. Harborview has a specific mission to care for the community's most vulnerable patients. Fellows will see consults at HMC in the PICU, burn unit, ED and pediatric unit.
Fellowship Leadership
Program Director

Program Director, Pediatric Critical Care Medicine Fellowship Clinical Assistant Professor
Program Director

Program Director, Pediatric Critical Care Medicine Fellowship Clinical Assistant Professor
Email
Program Administrator

Program Administrator
206.987.7995 (phone)
Email