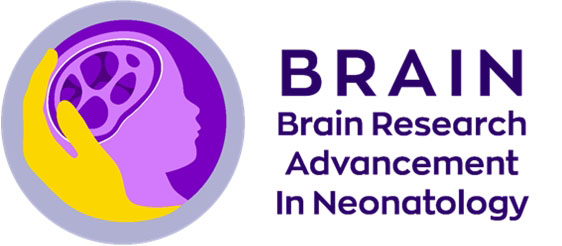 Mission
To improve neonatal neurodevelopmental outcomes through neuroprotection-focused research and clinical application.
Vision
To provide evidence-based national leadership in neonatal neurologic care and scholarship.
Specific Aims
Improve neonatal neurodevelopmental outcomes through evidence-based research
Investigate new neuroprotective therapies
Support clinical evaluation and application of evidence-based therapeutics
Promote advancement of research and educational scholarship for junior faculty and the next generation of neonatal care providers
Explore mechanisms to reduce disparities in neurodevelopmental outcomes within the U.S. and globally
Current Projects
Preterm Erythropoietin Neuroprotection (PENUT) Trial: 
PI: Sandra Juul
Collaborators: Dennis Mayock, Patrick Heagerty, Bryan Comstock 
The PENUT Trial was a multicenter, blinded, randomized controlled study that tested the efficacy of Erythropoietin for neuroprotection in 941 extremely low gestational age neonates. We are working in conjunction with the PENUT investigators to evaluate several of the secondary outcomes. Topics include:
Early biomarkers of hypoxia and inflammation and 2 year neurodevelopmental outcomes 
Intracranial hemorrhage and 2-year neurodevelopmental outcomes 
Diffusion tensor imaging to assess the effect of early erythropoietin on brain development 
Association between opioid and/or benzodiazepine exposure and 2-year neurodevelopmental outcomes 
Bacterial infections and neurodevelopmental outcomes 
Special services utilization among a diverse patient population neurodevelopmental outcomes
Effect of iron dosing and iron deficiency on 2 year outcomes
Reach Out and Read in the NICU and Follow-Up Clinics:  
Preterm infants are at risk for developmental differences, including language and cognitive delays.  Reach Out and Read is a national evidence-based program that distributes books to families along with a brief educational intervention focused on the importance of reading to children.  It has been shown to improve home literacy and language outcomes in other high-risk populations.  Here we aim to evaluate the implementation of Reach Out and Read in the NICU and follow-up clinics, specifically evaluating the effects of this intervention on home literacy, neurodevelopment, and parental stress. 
Iron and Neurodevelopmental Outcomes:  
Iron deficiency during critical periods of brain development leads to irreversible neurodevelopmental delays.  Preterm and critically ill neonates are at increased risk of iron deficiency.  We aim to compare markers of iron deficiency to better guide iron supplementation practices, trial novel brain iron imaging techniques, evaluate the association between iron administration and neurodevelopmental outcomes, and evaluate the potential oxidative effects of iron supplementation. The ultimate goal of these projects is to improve neurodevelopmental outcomes in preterm and critically ill infants through improving iron homeostasis. 
Genetics and Neonatal Encephalopathy:  
Infants with neonatal encephalopathy (NE) in the perinatal period are commonly discharged home without a definitive underlying diagnosis. Several focused small studies and case reports have been able to link certain inborn errors of metabolism, inflammatory cytokine gene mutations, and cerebral channelopathies with NE. However, with the evolution and increasing availability of genetic testing, rapid diagnosis of underlying genetic disorders is emerging as a potential guide for early understanding and treatment of NE. We aim to contribute to this growing field of knowledge with a retrospective review of all infants admitted to the Seattle Children's Hospital NICU with a diagnosis of NE who have undergone genetic testing.
Effects of COVID-19 Pandemic on Postpartum Depression and Breastfeeding Practices:  
Mothers of premature infants in the neonatal intensive care unit (NICU) are a vulnerable group with high rates of postpartum depression. While many psychosocial effects of the COVID-19 pandemic on the general population are described, less is known about these effects among this vulnerable population of mothers. We aim to determine the effects of the COVID-19 pandemic on postpartum depression and anxiety among parents of premature infants in the NICU, including associated effects on important short-term outcomes such as breastfeeding. 
Assessment of Birth Asphyxia and HIE in a Ugandan Hospital: Who, What, Where and How? 
Exploring possible markers that may aid in the identification of infants HIE from birth asphyxia in LMICs through an analysis of a large cohort of infants admitted to a NICU in Kiwoko, Uganda.
Funding
University of Washington Neonatology Bioresearch Fund
University of Washington Neonatology Division Faculty Start-up Funds