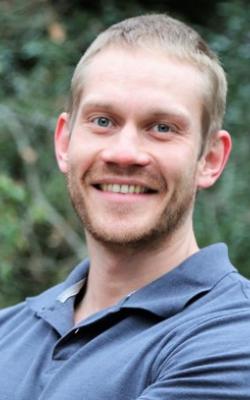 mail
Email
Thomas Ragnar Wood, BM, BCh, PhD
Research Assistant Professor of Pediatrics
Associated with Fellowship(s)
Neonatal-Perinatal Fellowship
Professional Bio
Scholarly Focus: Dr. Wood specializes in animal models of premature brain injury and neonatal hypoxic‐ ischemic encephalopathy, particularly in rodents and ferrets. The long‐term goal of his research is to investigate the factors that contribute to brain health, development, and resilience across the lifespan. This includes the investigation of neuroprotective strategies for the injured neonatal brain, as well as  how early life events alter susceptibility to later injures. He is also participating in secondary analyses of data from the PENUT trial that is relevant to neurodevelopment.
Research Funding:
2021‐2026            Repurposing azithromycin for premature brain injury. NICHD R01 HD101422‐02. Role: PI. Total award: $2,087,401.
2021‐2021            Pharmacokinetic (PK) and pilot neuroprotection studies of a novel ketone ester in a rat model of hypoxic‐ischemic brain injury. Role: PI. Total award: $6,000
2017‐2021            Uridine neuroprotection in neonatal hypoxic‐ischemic brain injury. Bill and Melinda Gates Foundation. Role: Co‐I during supplemental period. Total Award: $568,883.
2020‐2022            Enzyme‐loaded nanoparticles for neonatal neuroprotection. 1R21HD100639‐01. Role: Co‐I. Total Award: $405,666
Administration/Education Roles: Dr. Wood is Director of Preclinical Research for the Division of Neonatology, and recently joined the faculty for the UW graduate program in neuroscience. He is an active mentor for Neonatology fellows and junior faculty peers, as well as undergraduate students and Chemical Engineering graduate students, engaged in basic neuroscience research. This year he was also a guest lecturer in endocrinology and physiology for a 400/500‐level Chemical Engineering class in nanotechnology applications for health and served as a faculty mentor for a graduate data science project through the UW eScience Institute DIRECT Capstone program. He has also served on the annual division faculty search committee since 2019.