Objectives
The objectives of The Advanced Inflammatory Bowel Disease Fellowship are:
To train pediatric gastroenterologists who are specialists in the delivery of skilled and comprehensive medical care to pediatric patients with IBD

To train pediatric gastroenterologists who are experts in:

IBD epidemiology, pathogenesis, diagnostics, and natural history

IBD nutrition

Psychosocial aspects of IBD care

IBD therapies and therapeutic drug monitoring

Maintenance of remission/preventative care

To prepare the individual for leadership roles within academic settings and within advocacy organizations 

To train pediatric gastroenterologists who can develop care delivery systems and medical homes for the comprehensive care of pediatric patients with IBD using effective collaborations consisting of:

Members of the care team (social workers, psychologists, dieticians, IBD nursing staff)

Other physicians and providers within the pediatric IBD community

To equip the individual with life-long learning skills and opportunities through continuing medical education
Additional Information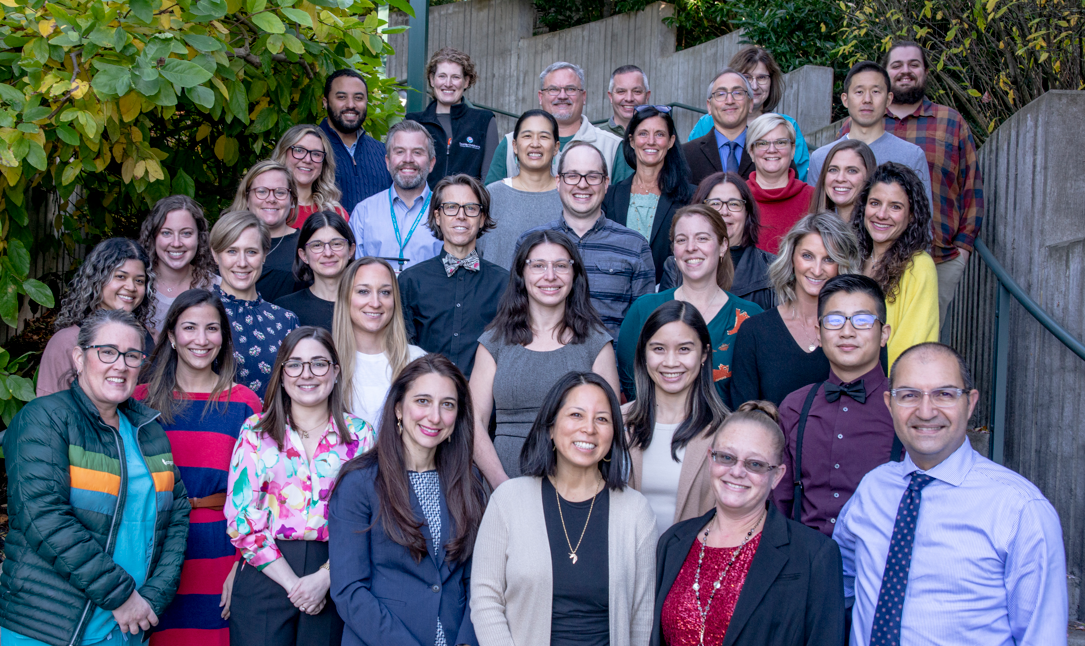 This is a 1-year fellowship which consists of clinical activities in both the outpatient and inpatient settings.  Seattle Children's Inflammatory Bowel Disease Faculty is committed to the education of trainees to develop clinical comfort and expertise in IBD while promoting independence and autonomy through a supervised training program. Our SCH IBD outpatient ambulatory setting has dedicated multidisciplinary IBD care with physicians dedicated to providing IBD care along side dedicated IBD nurses, nutritionists, psychologist, social worker, and physician assistant.
Fellows will attend four to five half-day IBD clinics per week. They will also rotate through the inpatient IBD service to learn about the management of severe ulcerative colitis and Crohn's disease. Additionally, fellows will also rotate through electives related to IBD care such as Nutrition, Radiology, IBD Surgery, Pathology, and adult IBD care at University of Washington. They also have dedicated research time and will be expected to be academically productive with manuscripts and presentations.
Requirements:
All applicants for the Advanced Inflammatory Bowel Disease Fellowship program must have completed a fellowship in pediatric Gastroenterology, Hepatology, and Nutrition from an

ACGME-accredited program or Canadian equivalent prior to start date. 

Applicant should send the following to the contacts below:

CV 

Two - page Personal

Statement describing the Candidate's background and Career Goals and Objectives

Two letters of recommendations (one of which from the fellowship director)

Select applicants will be interviewed virtually by faculty members from the Seattle Children's Hospital Center for Inflammatory Bowel Disease
Photo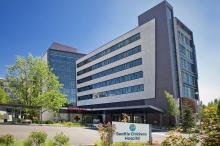 Seattle Children's Hospital is both a community hospital for greater Seattle and the pediatric referral center for the Northwest providing excellent pediatric care to meet the medical, surgical and developmental needs of children in the WWAMI region. Serving as the main clinical training site for pediatric residents, this 407-bed hospital is conveniently located one and one-half miles from the University of Washington campus in an attractive, residential neighborhood of Seattle. The staff consists of University faculty and Seattle Children's full-time physicians.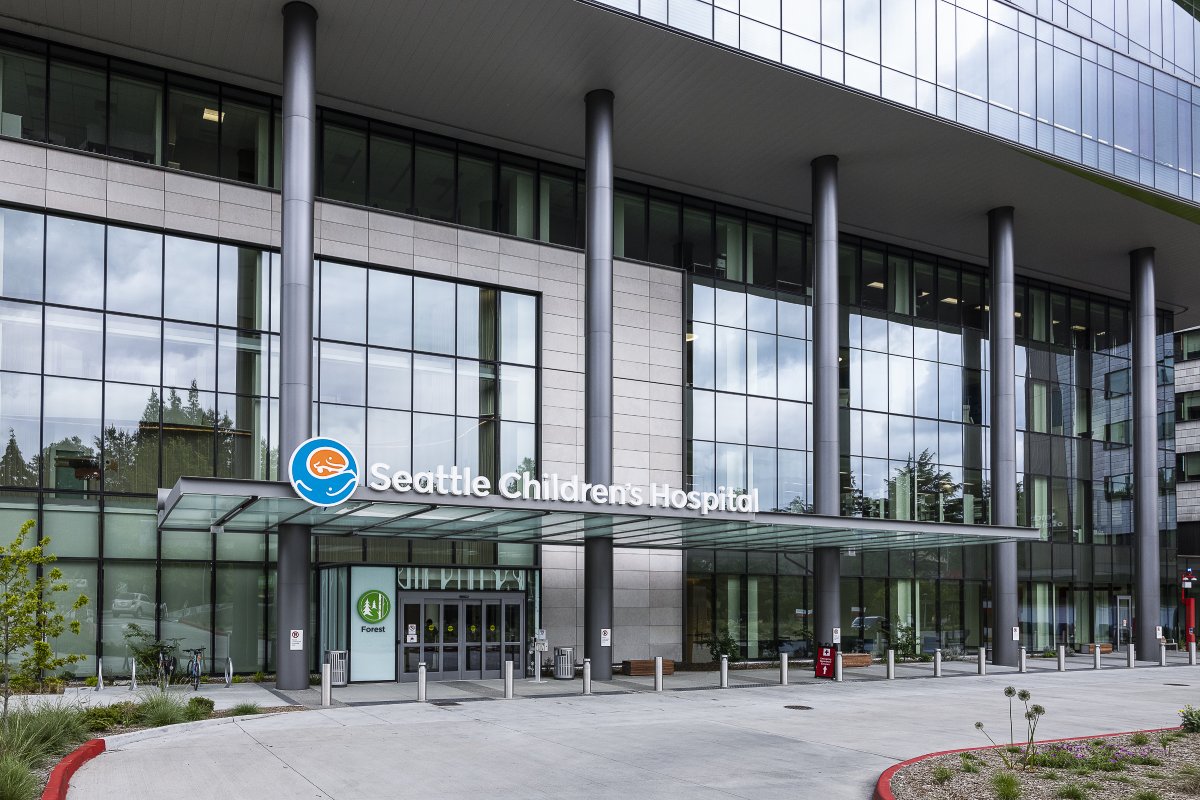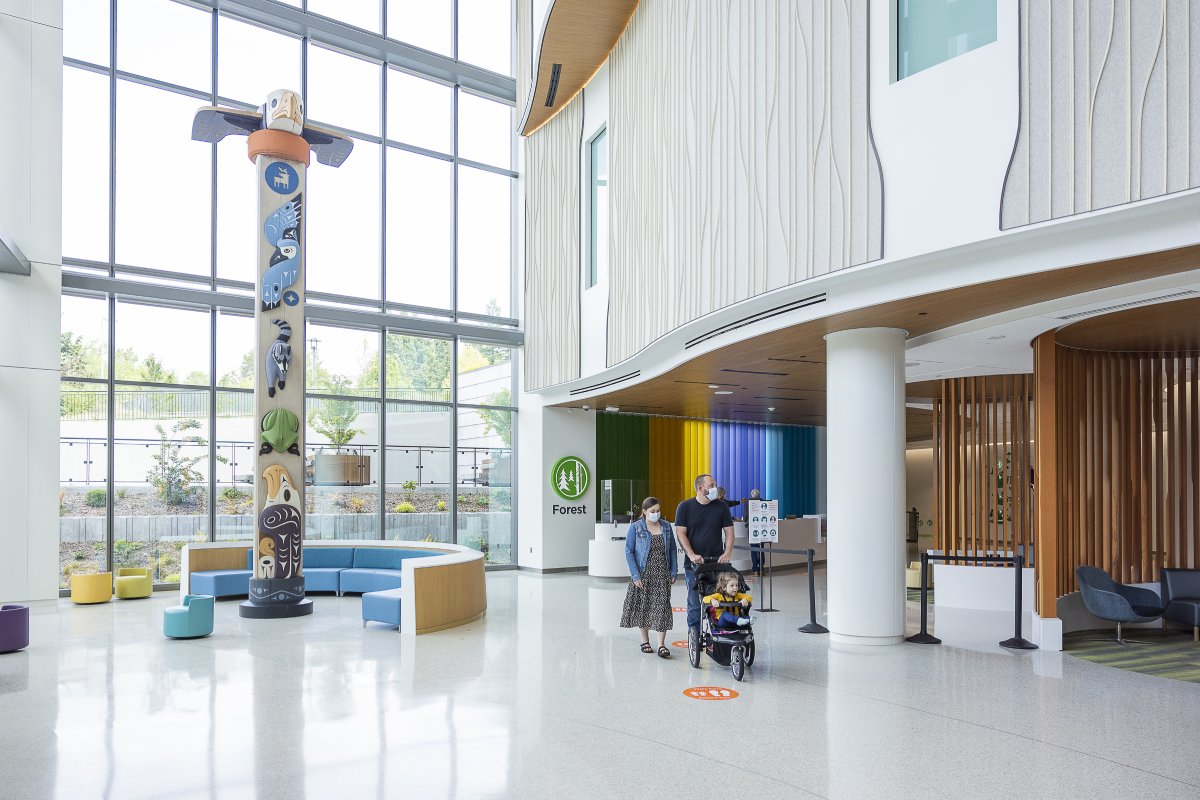 Additional Information: Message from Dr. Walker-Harding; Resident Tour of Seattle Children's Hospital.
University of Washington Medical Center (UWMC - Montlake)
Photo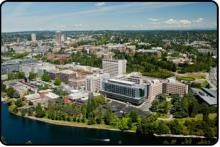 UWMC is a 450-bed teaching and research hospital offering comprehensive care including complete medical, surgical, ob-gyn, and psychiatric services and is rated as one of the top-10 hospitals in the U.S. Patients are referred from the UW Medicine sites and from community practitioners from the WWAMI region. The nearly 400 attending physicians on staff are full-time faculty members of the highly regarded UW School of Medicine.
The University of Washington Department of Medicine, Division of Gastroenterology, serves as an outstanding site for learning key concepts of adult gastroenterology and furthering procedural skills. Our fellows work alongside adult gastroenterology and hepatology providers, fellows of the UW GI fellowship program, and UW medical students. Due to the University's GI programs, the emphasis is on tertiary and quaternary care, and furthering procedural experience.
GI specific educational collaborations between our group at Seattle Children's and the UW GI groups include weekly lectures, GI Grand Rounds, Mortality and Morbidity, Journal Club, and multiple other educational opportunities.
Photo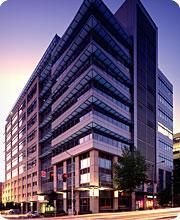 As one of the nation's top five pediatric research centers, Seattle Children's Research Institute is dedicated to making breakthrough discoveries that help prevent, treat and cure childhood disease. SCRI has more than 350 investigators researching hundreds of diseases and disorders, and over $138 million in federal research funding for the 2021 fiscal year. The research institute is organized into nine centers, each one specializing in areas that include immunotherapy, tissue and immune transplantation, outcomes research, clinical and translational research, and child health and behavior. Researchers in the centers work in close collaboration with one another, their colleagues at partner institutions including the University of Washington and Fred Hutchinson Cancer Research Center, and with our health care providers at Seattle Children's Hospital. This collaboration is one of our key strengths, allowing our faculty to draw on a variety of disciplines and techniques as they pursue solutions to some of medicine's most complex problems.
Fellowship Director, Advanced Inflammatory Bowel Disease Fellowship Program

Assistant Professor
Email
Fellowship Coordinator

Fellowship Program Coordinator
206.987.1095 (phone)
206.987.2721 (fax)
Seattle Children's
PO Box 5371
M/S: OB 9.620
Seattle, WA 98145-5005
Email