Situated in the beautiful Pacific Northwest, we are an academic pediatric gastroenterology group with a strong international reputation for high quality research, education and patient care. As the only academic pediatric gastroenterology group in the region, we serve a broad geographic area with a diverse and large patient population with chronic gastrointestinal and liver diseases.
Our group has clinical specialty programs in inflammatory bowel disease, motility disorders, hepatology, liver transplantation, and one of the few intestinal rehabilitation and transplantation programs in the country. Seattle Children's, the University of Washington and Fred Hutchinson Cancer Research Center combine to lead the nation in National Institutes of Health research funding, making Seattle's research opportunities among the best in the world.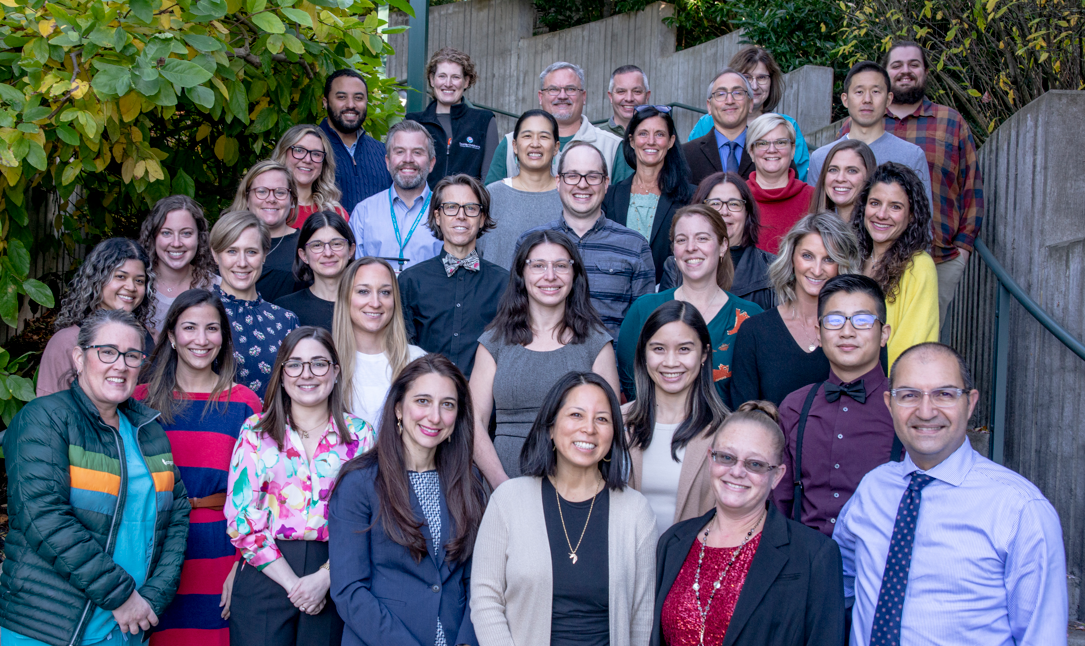 First Year
During the first year, our fellows have an intensive exposure to inpatient and outpatient gastroenterology, hepatology and nutrition. Time is spent on the inpatient gastroenterology service, consult service, and the liver and intestinal failure service which includes time with the liver and intestinal transplant teams. They develop procedural skills and are exposed to a wide variety of acute and chronic gastrointestinal diseases.. In addition to inpatient service time, first year fellows spend time in our subspecialty clinics (inflammatory bowel disease, hepatology, motility, celiac, intestinal rehabilitation, and liver/intestinal transplant clinic). Interested fellows can also gain exposure to therapeutic and specialized endoscopy procedures such as ERCP and motility procedures. There are also three weeks of research during the first year. In partnership with our colleagues in gastroenterology at the University of Washington, our first year fellows have the opportunity to spend three weeks teaching second year medical students in lectures and small group discussions. 
Second and Third Year
In their second and third years, fellows focus on an academic research pursuit (basic science, translational, or clinical), allowing them to prepare a unique research project and see it through to fruition. Fellows are encouraged and supported in presenting their research at national and international meetings. We work with fellows to determine their career goals and focus their training to provide  the skills necessary to become independent academic pediatric gastroenterologists. Each fellows has a scholarly oversite committee composed of at least two members from within the division and one external member to help give feedback and provide guidance during this process.
Fellowship Tracks
Clinical Track
The clinical track is designed for fellows who wish to pursue a career as an academic clinician or clinician educator. Fellows within this track will conduct a clinical research project and have the opportunity to focus their training in various aspects of pediatric gastroenterology such as inflammatory bowel disease, hepatology, nutrition, motility, intestinal rehabilitation, and cystic fibrosis.
Research Track
The research track is intended for fellows interested in pursuing a career as a physician-scientist. In conjunction with the University of Washington, training is available through an NIH T32 training grant to support our fellows in their basic science research with research mentorship and guidance from a scholarly oversight committee.  
Continuity Clinic
All fellows participate in a longitudinal, weekly, continuity clinic experience. Fellows are paired with two continuity clinic mentors, one who focuses on general gastroenterology and the other within a subspecialty. With guidance from their mentor, fellows are primarily responsible for the care of their patients.
Educational Opportunities
The comprehensive educational opportunities in our division focus on the intersection of clinical practice, research, and the critical evaluation of literature. Together these opportunities make up the Fellows' Educational Series covering the pediatric gastroenterology board content in a three-year cycle. The following didactic sessions are included in the Fellows' Educational Series: clinical case conference, journal club, research conference, pathology conference, radiology conference, morbidity and mortality conference, joint gastroenterology-surgery conference, University of Washington Frontiers Lecture Series, and team meetings (IBD, general gastroenterology, hepatology, intestinal rehabilitation). 
Other Educational Opportunities
Fellows have the opportunity to participate in additional training through the University of Washington including an MPH in epidemiology, Graduate Certificate in Maternal and Child Health, Teaching Scholars Program, and a Health Services and Quality of Care Research Fellowship.
All pediatric gastroenterology fellowship interviews for Seattle Children's Hospital will be conducted virtually for the 2022-2023 interview season.
Prerequisites/post-medical school requirements
Fellows must have graduated from an accredited medical school and have completed a pediatric residency program at an accredited institution. The individual must be board eligible/certified in General Pediatrics.
Applications
We accept applications via ERAS (Fall Application Cycle) We ask for the ERAS Application, a current CV, a personal statement, 3+ LORs, a photo, and USMLE step scores to complete a file. Our application deadline is September 30th.
The Gastroenterology Fellowship only accepts US Citizens or H-1B visa.
Additional Information
Please contact the Program Coordinator if you have any further questions.
Timeline
Registration begins August 24, 2022 for academic year 2023-2024
Interview start and end dates

(interviews will be held virtually)

: September- October, 2022
Match date: November 30, 2022
All applications must be submitted via Electronic Residency Application Service (ERAS).
"The UW School of Medicine is committed to building and sustaining a multicultural community that fosters equity, diversity and inclusion. Our objective is to create a community that encourages participation and connection, and that values each individual's unique contribution, regardless of socioeconomic status, race, ethnicity, language, nationality, sex, sexual orientation, gender identity and expression, spiritual practice, geography, mental and physical status and age." 
Photo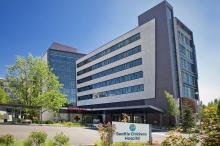 Seattle Children's Hospital is both a community hospital for greater Seattle and the pediatric referral center for the Northwest providing excellent pediatric care to meet the medical, surgical and developmental needs of children in the WWAMI region. Serving as the main clinical training site for pediatric residents, this 407-bed hospital is conveniently located one and one-half miles from the University of Washington campus in an attractive, residential neighborhood of Seattle. The staff consists of University faculty and Seattle Children's full-time physicians.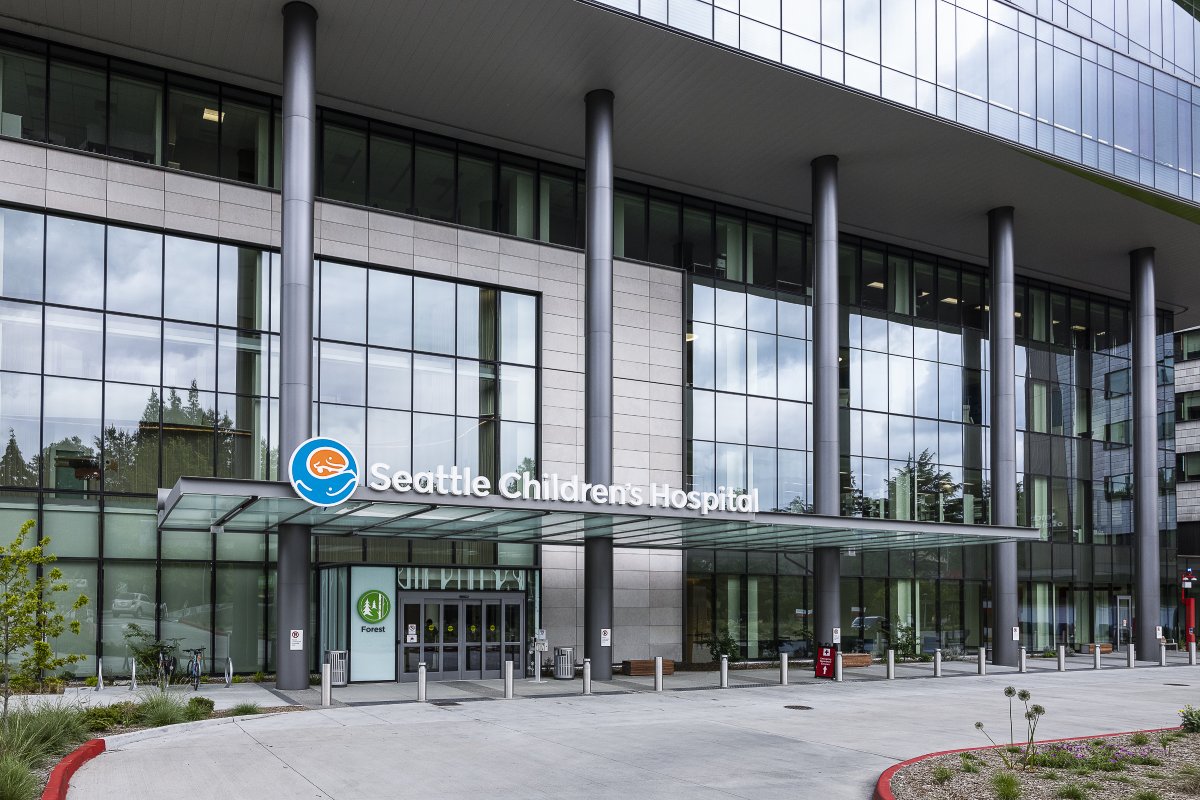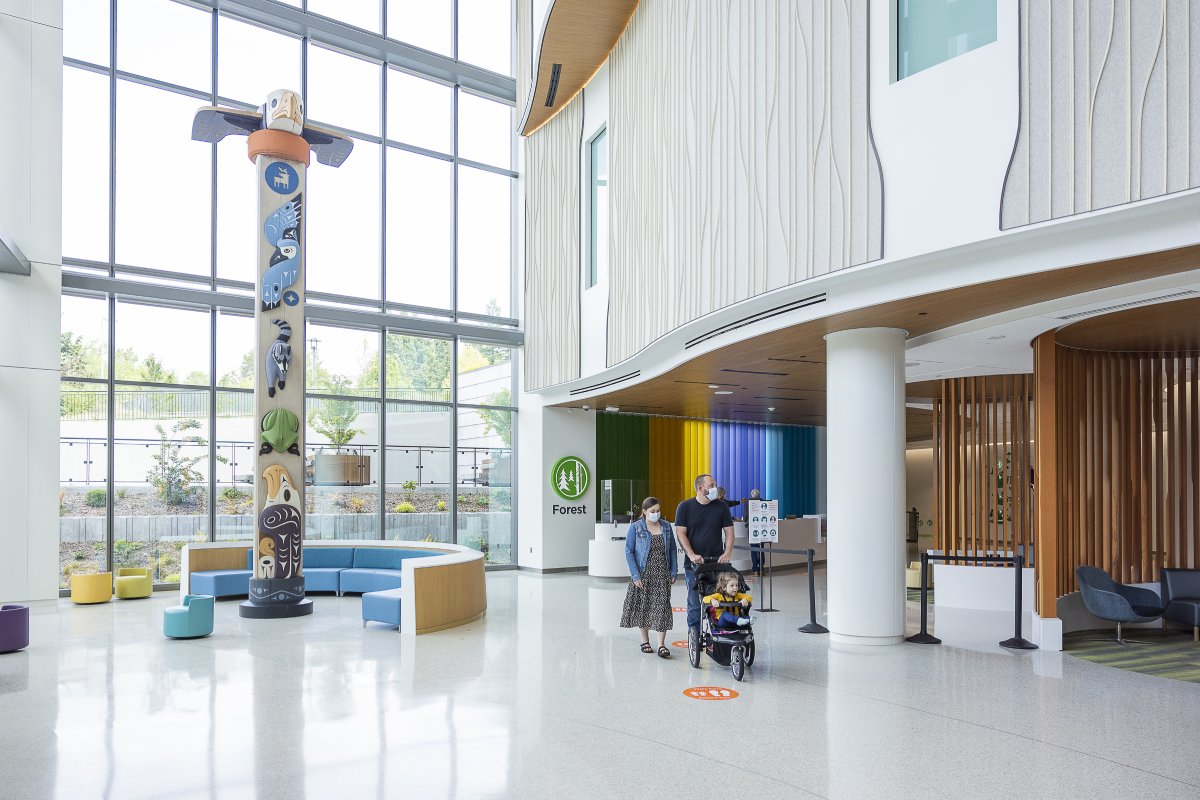 Additional Information: Message from Dr. Walker-Harding; Resident Tour of Seattle Children's Hospital.
University of Washington Medical Center (UWMC - Montlake)
Photo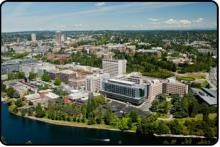 UWMC is a 450-bed teaching and research hospital offering comprehensive care including complete medical, surgical, ob-gyn, and psychiatric services and is rated as one of the top-10 hospitals in the U.S. Patients are referred from the UW Medicine sites and from community practitioners from the WWAMI region. The nearly 400 attending physicians on staff are full-time faculty members of the highly regarded UW School of Medicine.
The University of Washington Department of Medicine, Division of Gastroenterology, serves as an outstanding site for learning key concepts of adult gastroenterology and furthering procedural skills. Our fellows work alongside adult gastroenterology and hepatology providers, fellows of the UW GI fellowship program, and UW medical students. Due to the University's GI programs, the emphasis is on tertiary and quaternary care, and furthering procedural experience.
GI specific educational collaborations between our group at Seattle Children's and the UW GI groups include weekly lectures, GI Grand Rounds, Mortality and Morbidity, Journal Club, and multiple other educational opportunities.
Photo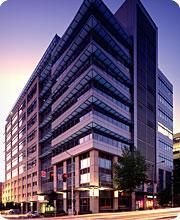 As one of the nation's top five pediatric research centers, Seattle Children's Research Institute is dedicated to making breakthrough discoveries that help prevent, treat and cure childhood disease. SCRI has more than 350 investigators researching hundreds of diseases and disorders, and over $138 million in federal research funding for the 2021 fiscal year. The research institute is organized into nine centers, each one specializing in areas that include immunotherapy, tissue and immune transplantation, outcomes research, clinical and translational research, and child health and behavior. Researchers in the centers work in close collaboration with one another, their colleagues at partner institutions including the University of Washington and Fred Hutchinson Cancer Research Center, and with our health care providers at Seattle Children's Hospital. This collaboration is one of our key strengths, allowing our faculty to draw on a variety of disciplines and techniques as they pursue solutions to some of medicine's most complex problems.
Fellowship Leadership
Fellowship Program Director

Assistant Professor Director, Gastroenterology Fellowship Program
Established in 2008, the University of Washington program is distinguishing itself as producing leaders in Gastroenterology and Hepatology care, research, and education among academic pediatric Gastroenterology, Hepatology and Nutrition groups.
Current Fellows
Elizabeth Reznikov DO, PhD

1st Year Fellow
2022-2025
Medical School: Kansas City University
College of Osteopathic Medicine
Residency: Georgetown University

Maria Gonzalez Echeandia, MD

1st Year Fellow
2022-2025
Medical School: Ponce Health Sciences University School of Medicine
Residency: University Pediatric Hospital San Juan, PR

Adaku Adebamiji, MD

2nd Year Fellow
2021-2024
Medical School: Meharry Medical College, Nashville, TN
Residency: Phoenix Children's Hospital, Phoenix, AZ

Kathryn Stephenson, MD

2nd Year Fellow
2021-2024
Medical School: Geisel School of Medicine at Dartmouth, Hanover, NH
Residency: Kaiser Permanente Northern California Pediatrics Residency Program, Oakland, CA

Jennifer Duong, MD

3rd Year Fellow
2020-2023
Medical School: Washington University in St. Louis School of Medicine
Residency: WA - University of Washington School of Medicine

Anne Levine, MD

3rd Year Fellow
2020-2023
Medical School: University of Pittsburgh School of Medicine
Residency: Brown University, Providence, RI
Recent Alumni
Kendra Francis

2019-2022
Clinician Researcher in the Division of Gastroenterology and Hepatology at Seattle Children's Hospital

Irina Gorbounova

2019-2022
Pediatric Gastroenterologist, Division of Gastroenterology and Hepatology, Warren Alpert Medical School of Brown University, Providence, RI

Tanyaporn (Katie) Kaenkumchorn, MD

2018-2021
Pediatric Gastroenterologist, Division of Gastroenterology and Hepatology, Children's Hospital Los Angeles, Los Angeles, CA

Tayla Miller, MD

2017-2020
Pediatric Gastroenterologist, Division of Gastroenterology and Hepatology, UNC Children's Hospital, Chapel Hill, NC

Nicole Green, MD

2016-2019

Assistant Professor of Pediatrics in the Division of Gastroenterology and Hepatology at Seattle Children's Hospital

Erin Lane, MD

2015-2018
Pediatric Gastroenterologist, St. Luke's Boise, ID

Noelle  Ebel, MD

2014-2017

Clinical assistant Professor of Pediatrics in the Division of Gastroenterology, Hepatology and Nutrition, Lucile Packard Children's Hospital Stanford

Henqi (Betty) Zheng,, MD

2013—2016

Acting Assistant Professor of Pediatrics in the Division of Gastroenterology and Hepatology at Seattle Children's Hospital

Jarrad Scarlett, MD, PhD

2012—2015

Assistant Professor of Pediatrics in the Division of Gastroenterology and Hepatology at Seattle Children's Hospital

Rohit Gupta, MD, PhD

2011—2014

Pediatric Gastroenterologist, Mary Bridge Children's Hospital, Tacoma, WA

Namita Singh, MD

2010—2013

Assistant Professor, Associate Director of IBD South Clinic in the Division of Gastroenterology and Hepatology at Seattle Children's Hospital

Matthew Giefer, MD

2009—2012

Pediatric Gastroenterologist, Ochsner Hospital for Children, New Orleans, LA

Crystal Knight, MD

2008—2011
Pediatric Gastroenterologist, Retired from Practice
Fellowship Program Director

Assistant Professor Director, Gastroenterology Fellowship Program
Email
Fellowship Program Coordinator

Fellowship Program Coordinator
206.987.1095 (phone)
206.987.2721 (fax)
Seattle Children's
PO Box 5371
M/S: OB 9.620
Seattle, WA 98145-5005
Email