The Adolescent Medicine Fellowship, which began in the mid-1970s, is distinguished by its strong training in a broad variety of clinical settings with diverse populations of adolescents and young adults, both in the hospital and in the community, as well as its emphasis on underserved populations.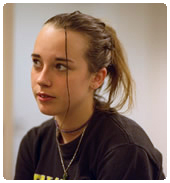 Clinical exposure and rotations include gender clinic, eating disorder care, reproductive health and gynecology, long-acting reversible contraception (LARC) clinic, reproductive endocrinology, inpatient consultation, as well as off-site rotations in school health, juvenile justice, homeless youth, and sports medicine.
The major research in our division is focused on gender care, depression and suicidality, population-based prevention of risk behaviors, substance use prevention, and reproductive/sexual health. Because our research training strongly emphasizes public health, fellows can obtain a degree (MPH or MS) in health services or epidemiology from the University of Washington School of Public Health. The first year involves clinical training, with years two and three focused on scholarly projects in research or quality improvement.
Leadership Education in Adolescent Health (LEAH)
Training In July 2012, the University of Washington was awarded a Leadership Education in Adolescent Health (LEAH) interdisciplinary training grant from the Maternal Child Health Bureau, Health Resources and Services Administration, Public Health Service, Department of Health and Human Services. Through the support of this grant, we are one of seven programs in the country dedicated to increasing leaders for our region and the nation in five key adolescent health disciplines (Medicine, Nursing, Nutrition, Psychology, and Social Work).
Overview
The UW Adolescent Medicine Training Program focuses on the development of excellence in clinical, research and leadership skills inadolescent health and medicine with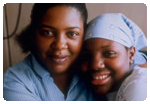 the goal of developing faculty who are interested in leadership in academics or public health. Our training is highly interdisciplinary, and our fellows interact with faculty and trainees from psychology, social work, nutrition and nursing. Training goals are accomplished through three venues: clinical experience, research experience, and coursework and didactic experiences.
Clinical Training
Clinical rotations occur both in the Children's Hospital and the community. Children's Hospital sites include the inpatient consultative service, outpatient Adolescent Medicine specialty clinic (gender care, reproductive health, gynecology, LARC, eating disorders, biofeedback), reproductive endocrinology and sports medicine clinics. Community sites include an HMO-based clinic, school-based health clinic, two juvenile detention center clinics, a public STD clinic, and a homeless teen clinic.
Research Training
Our research training focuses on public health, behavioral, and epidemiologic research. Each fellow is encouraged to develop their own unique research interest and is assisted in identifying a team of mentors specific to that interest. Fellows may complete a degree in public health (MPH or MS) at the University of Washington in their second and third years. In addition to MPH coursework, fellows are required to participate in research conferences that are specific to adolescent trainees and designed to enhance other training experiences. For fellows with strong interest in research, we have a variety of T32 fellowships with whom we partner to provide mentorship and advanced research training.
Didactic Components
The didactic portion of the program consists of a series of lectures, seminars and case conferences led by board certified adolescent medicine faculty as well as invited speakers and experts. Additionally, the adolescent medicine fellows develop and present several of their own lectures on various adolescent health related topics and are encouraged to develop their own teaching portfolio.
Requirements and Timeline
The Adolescent Medicine Fellowship accepts individuals who have completed residencies and are board eligible in Pediatrics, Internal Medicine or Family Medicine.
Due to funding constraints, we are only able to accept individuals who have US citizenship or permanent resident status. We are not able to have candidates with J-1 or other visas.
Applicants should submit:

a completed application
a personal statement describing their interest in adolescent medicine including potential areas of research focus
a copy of their CV
a medical school transcript, and
3 letters of recommendation.

We participate in ERAS and the NRMP. Applications will be accepted electronically. Application submissions open in July of the year prior to the anticipated start of fellowship.

We are happy to talk with interested applicants to provide more information about our program at any time and encourage applicants

to email or set up a phone interview with the fellowship director early in the process.
The Division of Adolescent Medicine, in striving for excellence, values diversity of ethnicity, experience, gender and age; all are encouraged to apply.
Photo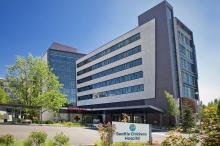 Seattle Children's Hospital is both a community hospital for greater Seattle and the pediatric referral center for the Northwest providing excellent pediatric care to meet the medical, surgical and developmental needs of children in the WWAMI region. Serving as the main clinical training site for pediatric residents, this 407-bed hospital is conveniently located one and one-half miles from the University of Washington campus in an attractive, residential neighborhood of Seattle. The staff consists of University faculty and Seattle Children's full-time physicians.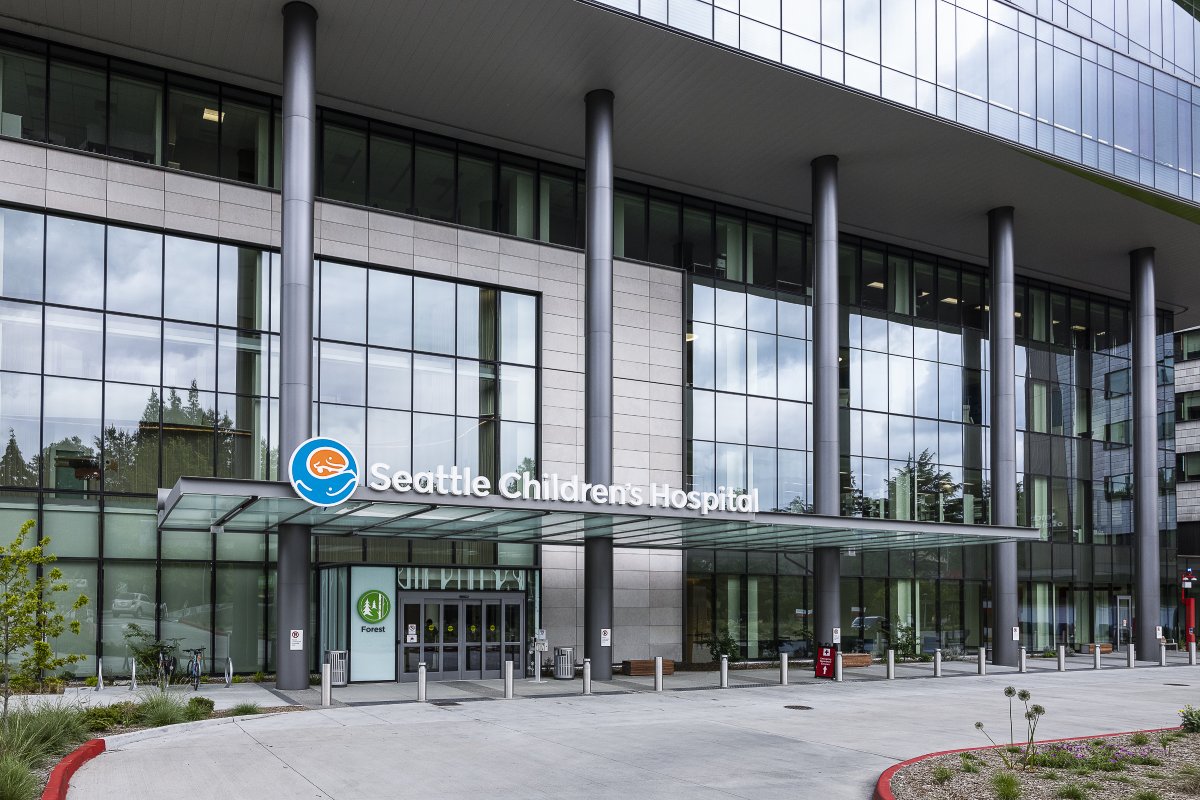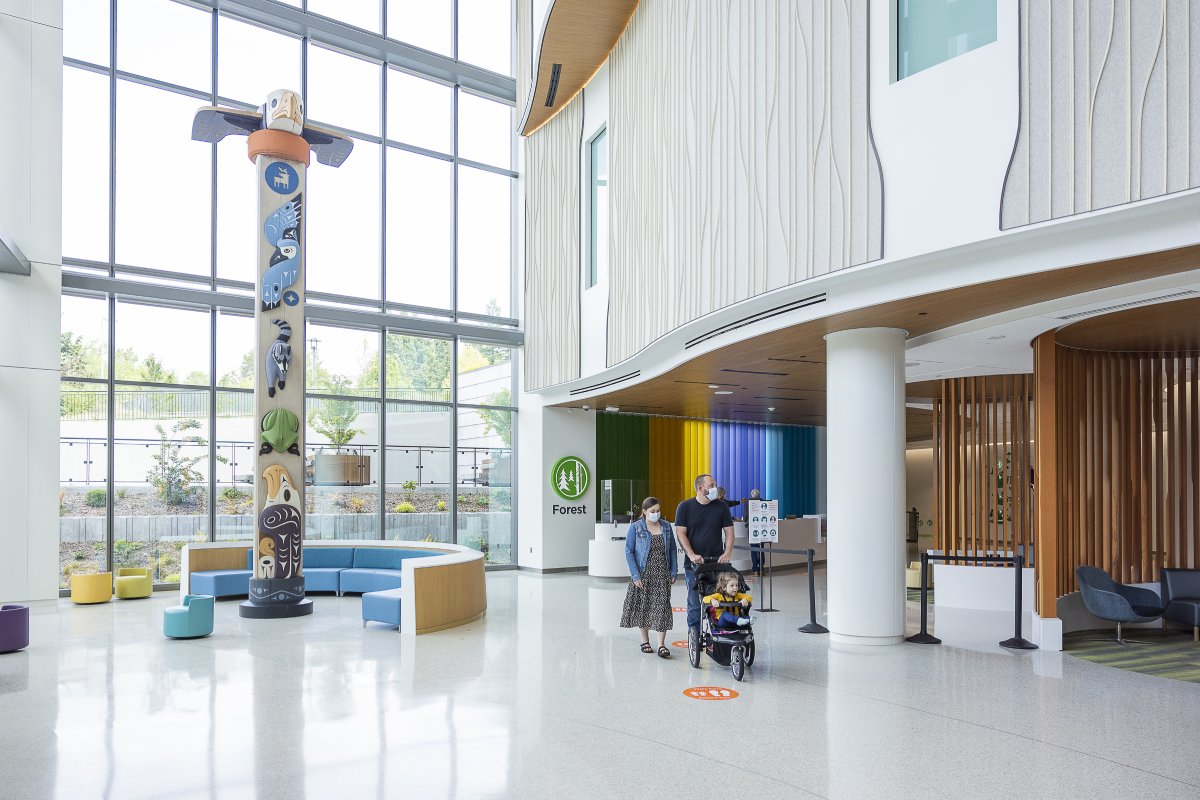 Additional Information: Message from Dr. Walker-Harding; Resident Tour of Seattle Children's Hospital.
Other Adolescent Medicine Fellowship Sites
The King County Juvenile Detention health clinic is responsible for the medical and mental health care needs of youth while they are detained in Juvenile Detention. Fellows work alongside clinic staff and faculty to manage health concerns including acute illness, injury, sexually transmitted diseases, drug intoxication, pregnancy, and chronic illnesses such as diabetes.
Photo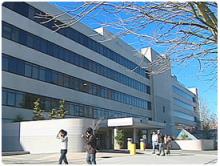 Kaiser Permanente Washington is an integrated health care system with over 20 full-service medical centers throughout the Puget Sound region. Fellows participate in a rotation in the Adolescent Center, an interdisciplinary health care program that provides comprehensive, integrated, medical and behavioral health treatment for adolescents 11-17 years of age.
Other training sites include community-based School-Based Health Clinics and Sports Medicine Clinics.
Photo
Echo Glen Children's Center in Snoqualmie is a medium/maximum security facility that provides treatment services for younger male offenders. It is the only state-run institution for female offenders up to age 25 years. Echo Glen provides educational and behavioral treatment services for a wide range of youth with varying needs including Dialectical Behavior Therapy, Anger Replacement Training, and substance use treatment including medications for opioid use disorder. Youth at this facility are housed according to their gender identity and preference. It is also known for its Canine Connection program, which allows youth to train future service animals.
School-Based Health Clinics
NeighborCare school-based health centers are teen full-service health clinics that provide physical and mental health care to the students of Roosevelt and Chief Sealth High Schools in Seattle. The centers are operated by NeighborCare Health and partially supported by the Families and Education Levy. NeighborCare Health staff work in partnership with the school nurse at all school sites to help students do better in school by working to solve physical and mental health problems, preventing serious illness, and promoting healthy lifestyles.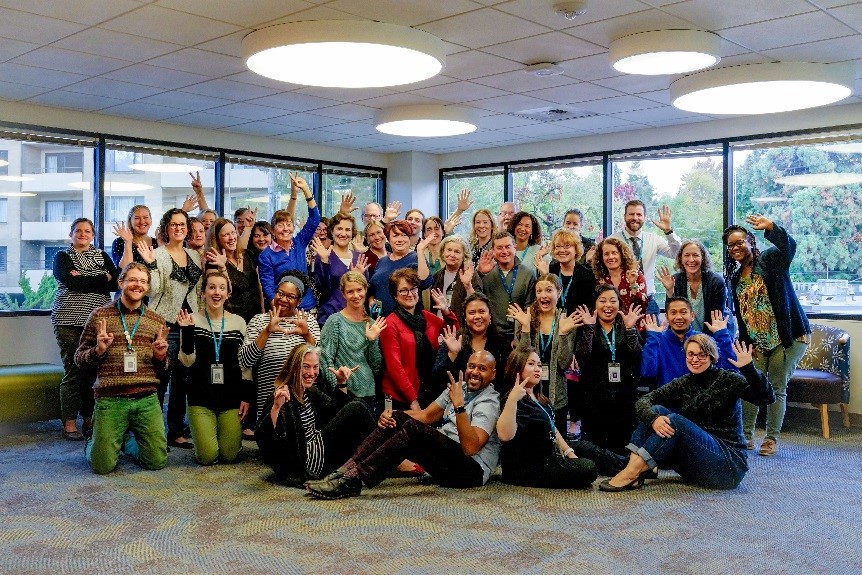 Current Fellows
| | |
| --- | --- |
| | Janis Sethness, MD  (2022-2025) |
| | Liz Abernathy, MD  (2021-2024) |
Alumni
Jillian Hagerman, DO

Adolescent Medicine Specialist

Kaiser Permanente, Tacoma WA

Claudia Douglas, MD

Research Fellow

Center for Diversity and Health Equity, Seattle Children's Research Institute

Crystal Cuellar, MD

Assistant Professor, Clinical Director
University of Washington School of Medicine and Seattle Children's Hospital

 

Alana Otto, MD, MPH

Assistant Professor of Pediatrics
University of Michigan and C.S. Mott Children's Hospital

Do-Quyen Pham, MD, MPH

School Health and Maternal Child Health
Fairfax County Health Department; Fairfax County, VA

An Pham, MD, MPH

Assistant Professor
Children's Hospital of Richmond at VCU

Holly Schroeder, MD, MPH

Clinical Instructor
Cheshire Medical Center/Dartmouth-Hitchcock Keene

Raina Vachhani Voss, MD

Assistant Professor of Pediatrics
Northwestern University Feinberg School of Medicine and Lurie Children's Hospital of Chicago

Jasmin Zavala, MD

Pediatric Specialist at SeaMar Community Health Centers

Sara Chrisman, MD, MPH

Assistant Professor of Pediatrics
University of Washington School of Medicine and Seattle Children's Hospital

Ellen Selkie, MD, MPH

Assistant Professor of Pediatrics
University of Michigan and the Child Health Evaluation and Research Center

Brandi Shah, MD, MPH

Assistant Professor of Family Medicine
University of Alabama at Birmingham School of Medicine

Andrea Hoopes, MD

Pediatric and Adolescent Specialist
Kaiser Permanente

Michaela Voss, MD

Assistant Professor of Pediatrics
University of Missouri-Kansas City School of Medicine

Kym Ahrens, MD, MPH
Program Director of the Adolescent Medicine Fellowship, Associate Professor of Pediatrics
University of Washington School of Medicine and Seattle Children's Hospital

Tovi Avnon, MD

Cora Breuner, MD, MPH
Professor of Pediatrics,
Adjunct Professor of Orthopedics and Sport Medicine
University of Washington School of Medicine and Seattle Children's Hospital

Yolanda Evans, MD, MPH
Co-Chief of the Division of Adolescent Medicine, Professor of Pediatrics , Associate Professor
University of Washington School of Medicine and Seattle Children's Hospital

Ann Giesel, MD
Professor Emeritus of Pediatrics
Adjunct Clinical Professor of Obstetrics and Gynecology
University of Washington School of Medicine and Seattle Children's Hospital

Rachel Katzenellenbogen, MD
Associate Professor of Pediatrics, Chief of Adolescent Medicine
Indiana University School of Medicine at Indianapolis

Megan Moreno, MD, MPH
Professor, Academic Division Chief, Vice Chair of Digital Health
University of Wisconsin School of Medicine and School of Public Health

Laura Richardson, MD, MPH
Co-Chief of the Division of Adolescent Medicine, Professor of Pediatrics
University of Washington School of Medicine and Seattle Children's Hospital

Taraneh Shafii, MD, MPH
Associate Professor of Pediatrics
University of Washington School of Medicine and Seattle Children's Hospital

Laura Burkhart, MD

Assistant Professor of Clinical Medicine
Vanderbilt University Medical Center and The Zerfoss Student Health Center

Jessica Serrano, MD

Assistant Professor of Pediatrics
Oregon Health & Science University
Program Director

Assistant Professor Fellowship Director
Email
Associate Program Director

Associate Professor Associate Fellowship Director
Email
Fellowship Program Coordinator

Fellowship Program Coordinator
Email