Mission Statement
The mission of the Pediatric Endocrinology Fellowship at The University of Washington is to train the next generation of leaders in the field. Our program is structured to emphasize both evidence-based clinical care and high-level scholarship.
Program Overview
The Pediatric Endocrinology Fellowship is am ACGME-accredited, three year program established in 2004. The Division of Endocrinology currently includes 17 faculty members, 7 advanced care practitioners, 15 certified diabetes educators, and dedicated nutrition and social work staff. The division provides care for children in the Puget Sound region and eastern Washington. As Seattle Children's has a referral base from the WWAMI region (Washington, Wyoming, Alaska, Montana, Idaho), children with complex disease from these regions are seen as well. This large and varied patient population is served by the division at diabetes and general endocrine clinics, or in multispecialty clinics with other subspecialties for comprehensive care of complex diseases. Division members are involved in multispecialty clinics that serve children with metabolic bone disorders, Prader Willi Syndrome, differences in sex determination, muscular dystrophy, gender nonconformity, neuro-oncology diseases, insulin resistance, Turner syndrome, or need assistance in transitioning to adult diabetes care. A team approached is used to care for the 1800+ children with Type 1 Diabetes that we serve, with multidisciplinary clinic visits that include nutrition and social work.
Pediatric endocrine fellowship includes research training, which primarily occurs in the second and third year of fellowship. One manuscript or other 'work product' is an ACGME-mandated requirement of fellowship completion. Fellows may conduct a project with faculty within in division, or with mentors at the University of Washington. Current research in the division involves Type 1 Diabetes, Type 2 Diabetes, Cystic Fibrosis related diabetes, Diabetes insipidus, Differences in sexual differentiation, Transgender Care, Prader-Willi Syndrome, obesity, and mechanisms of hypothalamic and pituitary dysfunction after neurosurgery.

For Prospective Residents & Fellows
First Year
First year is spent on clinical activities in outpatient and inpatient settings. 40 weeks in time blocks of 2 weeks are scheduled for inpatient or outpatient responsibilities. Inpatient Endocrine Primary and Endocrine consult services are separate services, staffed by different attending faculty. The fellow on service is assigned to one service and is not responsible for both the primary and consult services during the day. During outpatient blocks, the fellow is expected to attend 4-7 half day clinics/week of faculty's patients, either general endocrine, diabetes, or multispecialty clinics. Fellow continuity clinic is started in year one. Eight weeks of research time is set aside for the fellow to meet and select a research mentor and formulate a research project. During division seminars, fellows will present cases for discussion, evaluate manuscripts for journal club, and present research ideas.  
Second Year
In the second year, fellows continue with 12 weeks of clinical work in addition to weekly continuity clinic. The majority of the time is spent in the execution of their chosen research project. Coursework to complete a higher degree such as one of the Masters programs at the University of Washington is possible and encouraged.
Third Year
In the third year, fellows complete 8 weeks of clinical work in addition to weekly continuity clinic. Scholarly work continues, with expectation that scholarly work product be presented at national meetings and/or in a manuscript submitted for publication. The third year fellow is expected to take an active/supervisory role in teaching of residents and students.
Diversity, Equity & Inclusion
Our three-year fellowship seeks physicians who will have completed two to three years of training in an ACGME approved pediatric residency program or who are ECFMG certified and have completed all three steps of the USMLE.
Applications are accepted through ERAS.
Photo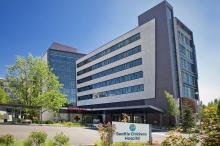 Seattle Children's Hospital is both a community hospital for greater Seattle and the pediatric referral center for the Northwest providing excellent pediatric care to meet the medical, surgical and developmental needs of children in the WWAMI region. Serving as the main clinical training site for pediatric residents, this 407-bed hospital is conveniently located one and one-half miles from the University of Washington campus in an attractive, residential neighborhood of Seattle. The staff consists of University faculty and Seattle Children's full-time physicians.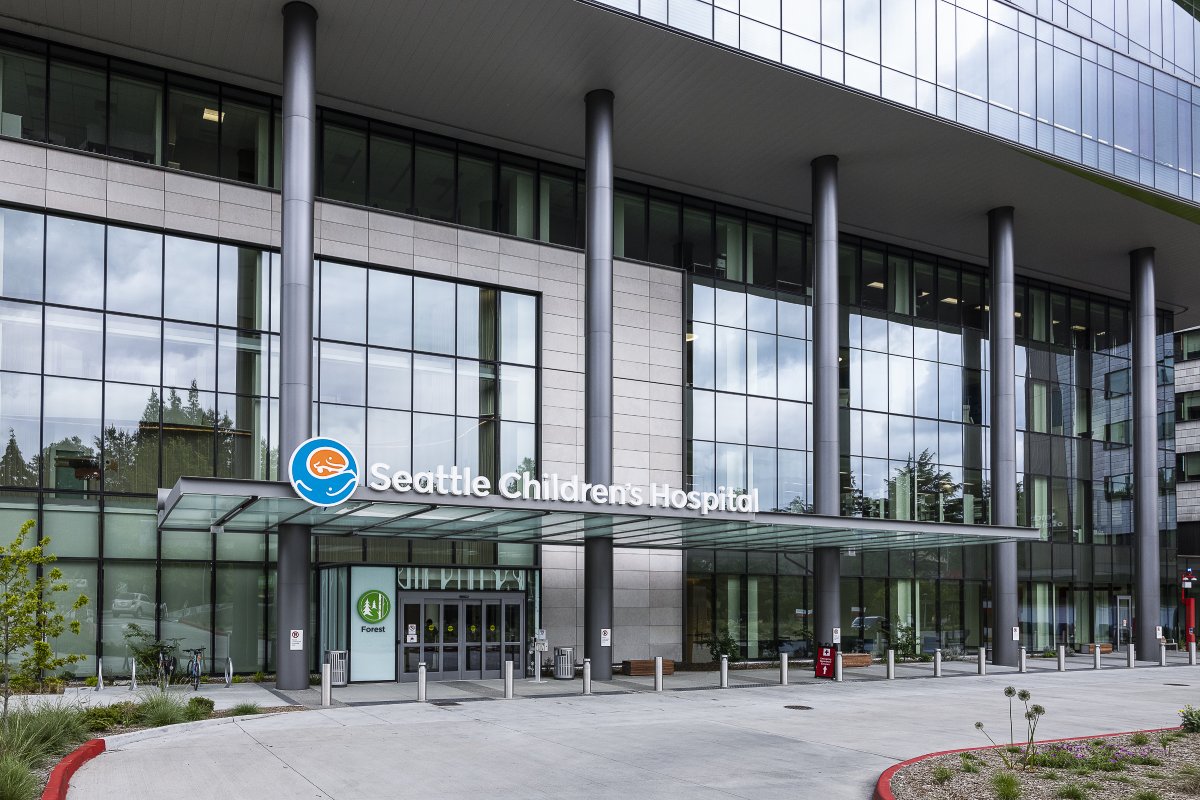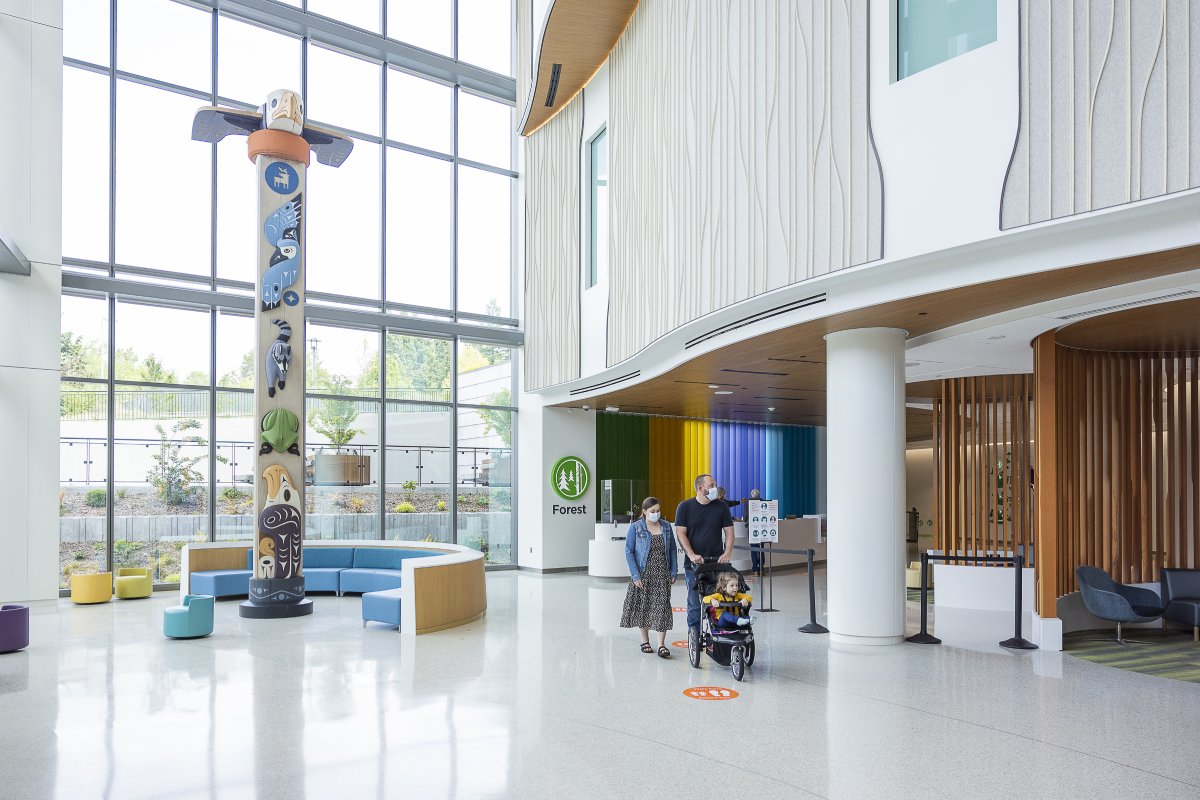 Additional Information: Message from Dr. Walker-Harding; Resident Tour of Seattle Children's Hospital.
Fellowship Leadership
Division Chief

Professor, Pediatrics
Fellowship Director

Fellowship Director Associate Professor, Pediatrics
Associate Program Director

Acting Assistant Professor, Pediatrics
Current Fellows
Jennifer Bracamontes, MD (3rd year)
Medical School: University of California, San Diego School of Medicine
Residency: University of Washington
Kelsey Eitel, MD (3rd year)
Medical School: Loyola University Chicago, Stritch School of Medicine
Residency: Indiana University
Alumni
Rohan Henry, MD, MS (

Nationwide Children's in Columbus

)

Harvey Chiu, MD (

UCLA Health

)

Carolina Di Blasi, MD (

Seattle Children's Hospital

)

D. Millie Nandi-Munshi, MD (

Seattle Children's Hospital

)

Angela Tridgell, MD (

Children's Hospitals and Clinics of Minnesota

)

Heba Ismail, MBBCh, MSc, PhD (

Children's Hospital of Pittsburgh

)

Faisal Malik, MD (

Seattle Children's Hospital

)

David Werny, MD (

Seattle Children's Hospital

)

Alissa Roberts, MD (

Seattle Children's Hospital

)

Angel Nip, MD (University of California, San Francisco)

Allison LaRoche, MD (Swedish Pediatrics)

Arushi Verma, MD (University of Nevada, Reno)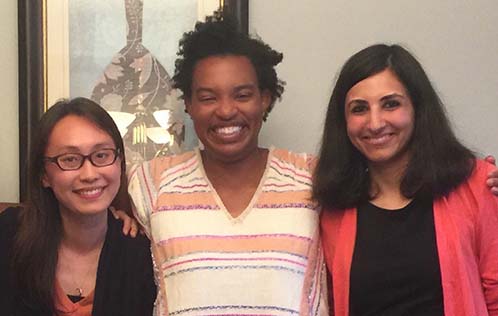 (left to right) Angel Nip, Allison LaRoche and Arushi Verma
Fellowship Director

Fellowship Director Associate Professor, Pediatrics
Email
Program Coordinator

Administrative Program Assistant
206.987.5271 (phone)
206.985.1295 (fax)
Seattle Children's
4800 Sand Point Way NE
PO Box 5371
M/S: OC.7.820
Seattle, WA 98145-5005
Email