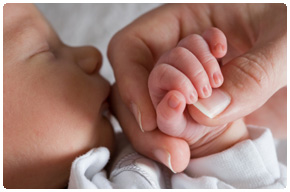 Mission Statement
The mission of our fellowship program is to inspire the next generation of neonatologists to be exemplary clinicians, passionate researchers, and future leaders of our field. We are committed to achieving this through the highest level of education in evidence-based clinical care and outstanding research mentorship for pursuing scholarly passion.
Program Overview
The Neonatal-Perinatal Medicine Fellowship Training Program at the University of Washington and Seattle Children's Hospital has been committed to training excellent neonatologists and academic leaders since its inception in the 1960s. We believe that shared goals build strong teams. In order to build the best teams, we have created areas of focus for our faculty and fellows, bringing together physicians with common interests for collaborative research, clinical efforts, scientific discovery and scholarship. Our goal is to provide an optimal environment for fellows to fulfill their potential. Our program is designed to ensure ample protected time for scholarly activities and to provide active and individualized mentorship.
Fellowship Goals and Aims
We aim to:
Educate fellows to provide excellent clinical care for newborns and infants with all levels of illness

Teach fellows to seek out, interpret, and utilize family-centered and evidence-based medicine when making clinical decisions

Support fellows in finding and contributing to their scholarly area of interest and passion

Guide fellows in understanding and applying quality assurance and quality improvement principles to their care

Train fellows in methods to optimize communication in interprofessional settings and with families under their care

Foster fellows in their journey to become independent, self-driven, life-long learners

Provide a teaching environment that fosters and promotes diversity, ensuring optimal care for patients and their families

Produce leaders in the field of Neonatology
About Seattle
The University of Washington fellowship program is located in Seattle, a great place to live! Seattle is a beautiful coastal city that experiences all four seasons. Fellows and faculty live all over the city, and surrounding areas, everything from urban high-rise apartments to rural single-family homes are within driving distance to our clinical sites. The city is known for its evergreen natural habitat and stays vibrantly green year-round. The many parks, trails, and outdoor public spaces provide ample opportunity to get outside and connect with nature.  In the city, public transit is robust. All fellows are offered a complimentary bus pass and access to the light rail system; also, Seattle Children's will happily provide a bicycle and access to the on-site bike shop to anyone who wants to commute via bike.  Both hospitals sit along the Burke-Gilman trail, a broad paved thoroughfare for bikers, joggers, and walkers to get around the city.  The greater Seattle area boasts access to lakes, the Puget Sound, the Pacific Ocean, islands, forests, and mountains within 1-2 hours' drive. Fellows with children will enjoy the family-friendly nature of the city. Seattle is a very pet friendly city with many dog parks and restaurants; you may even see people taking their cats on hikes.
Things to do when visiting Seattle:
Clinical Training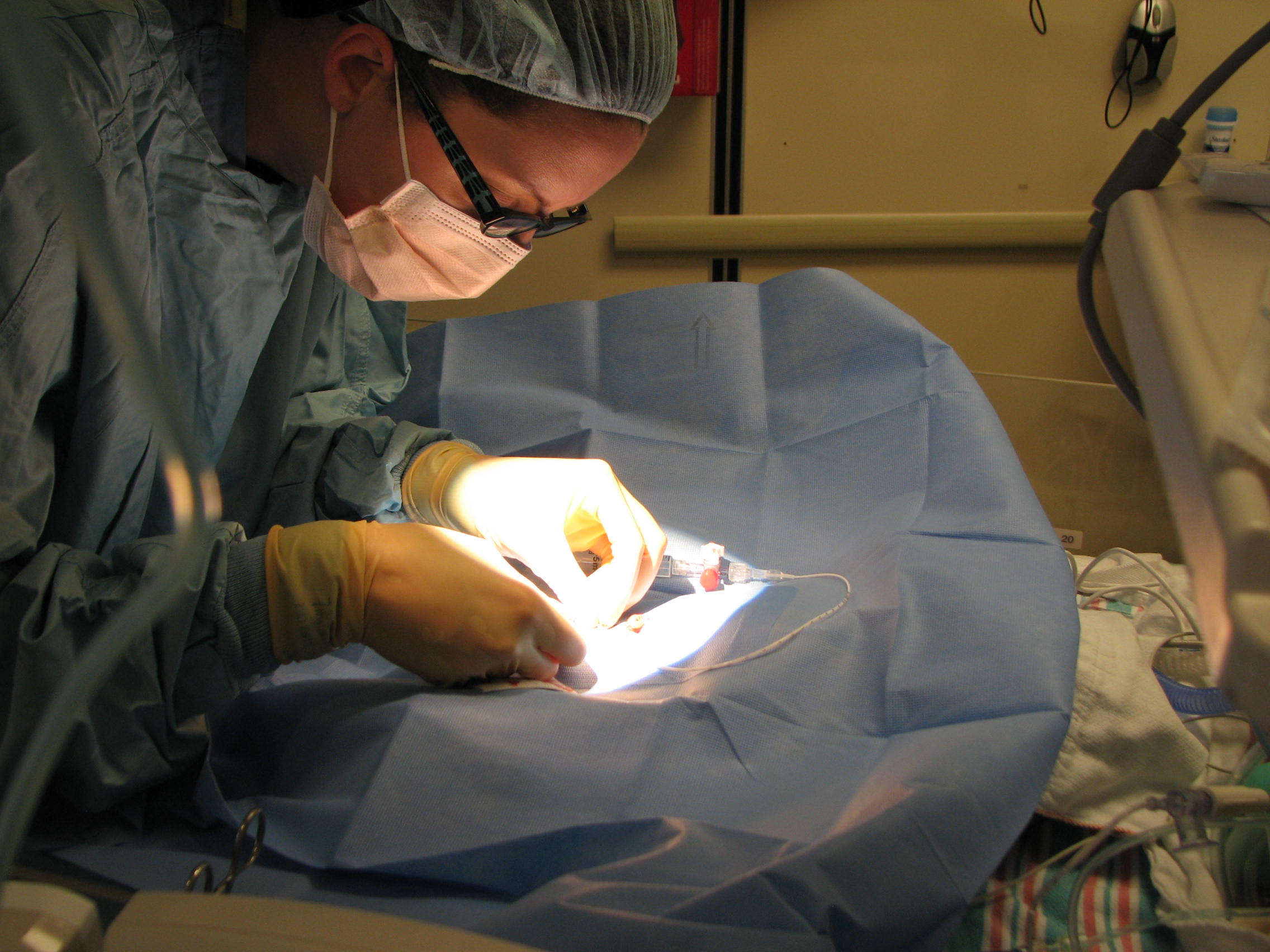 During their three years of training, fellows spend a total of 14 months on clinical service: 11.5 months on rotations split between the two teaching hospital NICUs (Seattle Children's Hospital & University of Washington Medical Center); 2.5 months on elective rotations including perinatology, cardiac ICU, developmental neonatology, pediatric anesthesia, and pediatric surgery; and two weeks in one of the division's community hospital NICUs. Fellows also attend NICU follow-up clinic to learn from a variety of specialties who care for our NICU graduates. Clinical rotations are 1 to 3 weeks duration. Night call is in-house at both hospitals and averages 50 nights per year, in line with the national median for night call.
During the first year, fellows focus on expanding their clinical knowledge base and skills. They participate as learners and teachers in procedural skills, rounds, ECMO, high-risk deliveries, and family meetings. In the second year, in addition to continuing their life-long learning, fellows begin the transition from trainee to attending neonatologist, developing higher-level patient management and team leadership skills. In the third year, they complete this transition, including learning the administrative roles of the attending physician through pre-tending experiences.
Our Fellowship Program offers special training in Point of Care Ultrasound (POCUS) with a multidisciplinary approach utilizing experts in Anesthesiology, Radiology, Emergency Medicine and Pediatric Intensive Care.  Training in POCUS gives our fellows the opportunity to improve their bedside diagnostic tools and their procedural success as they develop their clinical skills throughout their fellowship.  This multidisciplinary team also gives rise for the opportunity of research both within and outside of the division. POCUS machines are available at both of our academic NICUs and available for use by all fellows and faculty when needed for patient care. 
Our clinical environment focuses on the interprofessional team approach, valuing each person's unique contributions to the patients' bedsides. Fellows are key members of our teams, working closely with attendings, residents, Advanced Practice Providers (APPs), and many others to provide the very best care for our patients. 
Fellowship training in Neonatology at the University of Washington includes the following rotations:
Primary Clinical Rotations
University of Washington Neonatal Intensive Care Unit (UWMC NICU

).

Fellows spend approximately half of their clinical time in the UWMC NICU, which specializes in the care of preterm infants and high-risk infants with multiple congenital anomalies. Fellows gain delivery room experience and mastery of care of preterm infants.  UWMC is the tertiary care center and preferred delivery location for high-risk infants with known severe congenital anomalies across the Pacific Northwest region due to its robust Maternal-fetal Medicine services. Fellows will gain ample experience in the delivery room care and initial stabilization of infants with abdominal wall defects, congenital heart disease, genetic syndromes, diaphragmatic hernias, and many more. Fellows meet with families and provide consults for those expecting extremely preterm deliveries or deliveries impacted by significant infant illness; they also support residents in consults for families at risk for moderately preterm delivery.  Fellows are critical leaders on rounds, in resident education, and clinical care. The UWMC NICU's "Extremely Preterm Program" is a regional initiative with a dedicated and consistent approach to the care of the highest risk patients born at 22-24 weeks' gestation. A tight-knit team of nurses, fellows, APPs, and faculty strive to provide the best possible care for these fragile infants.

Seattle Children's Hospital Neonatal Intensive Care Unit (SCH NICU)

. Fellows spend approximately half of their clinical time in the SCH NICU, a quaternary referral center for a 4-state area (Washington, Alaska, Montana, and Idaho). Fellows care for newborns with respiratory failure, neurologic diseases, inborn errors of metabolism, congenital heart disease, and complex congenital anomalies, including surgical problems. Fellows round daily with the surgical team, then lead rounds for the NICU's resident team. They perform, teach, and oversee procedures for a wide range of critically ill patients. Fellows are integral to managing the care of infants with a multi-system disease, diagnostic challenges, and prognostic uncertainty. The SCH NICU has the region's only neonatal ECMO program and neonatal dialysis program, supplying outstanding learning opportunities for fellows pursuing careers in Level 4 NICUs. The Seattle Children's NICU houses the Neuro-NICU program, an interdisciplinary program dedicated to optimizing outcomes for infants affected by hypoxic-ischemic encephalopathy, seizures and an array of congenital and acquired neurologic diseases.  Our Bronchopulmonary Dysplasia team provides many opportunities to improve the care for infants with severe BPD and expand our knowledge of this patient population. Fellows participate in these team meetings while on clinical service and become long-term team members when their research interests align.
Selective Rotations
Perinatology

. First-year fellows spend time with the Maternal-Fetal Medicine team at the University of Washington Medical Center and the 

Seattle Children's Prenatal Diagnosis and Treatment Program

. This rotation provides exposure to the many high-risk OB clinics and insight into high-risk obstetrical care, as well as opportunities to learn how to provide empathic prenatal counseling to families expecting infants with congenital malformations.
Cardiac Intensive Care Unit.

During their first and second years, fellows spend time on a cardiac intensive care rotation in the Cardiac ICU at SCH. The experience includes both pre and post-operative cardiac ICU care. Infants with cardiac disease complicated by prematurity or significant non-cardiac anomalies are co-managed by the CICU and NICU.  
Community Neonatology

: Providence Regional Medical Center Everett (PRMCE) NICU  and 

Valley Medical Center 

(VMC) NICU. Senior fellows have the opportunity to participate for two weeks in neonatal intensive care at one of the division's community sites.
NICU Neurodevelopmental Follow-Up

: The Infant Development Follow-Up Clinic (IDFC) is an interdisciplinary developmental surveillance clinic housed at the University of Washington Institute on Human Development and Disability (https://depts.washington.edu/chdd/).  First-year fellows gain an introductory experience to this clinic during their first year, learning the role and function of the various subspecialists in NICU follow-up care.  During their second year, fellows participate in a one-week developmental rotation (interdisciplinary rotation with inpatient support services, Neurology, Developmental-Behavioral Peds, Early Intervention), as well as additional time in IDFC.  The focus of the 3rd year is to learn interdisciplinary developmental assessments and treatments while practicing their skills & preparing for independence.  Interested fellows are welcome to complete additional training and clinical rotations in IDFC or participate in developmental research projects with the IDFC faculty. 
Seminars, conferences, and courses
Fellows attend weekly core curriculum conferences, including board review, Fellow's Conference, and twice-weekly division conferences. Fellows actively participate and lead journal clubs, M&M reviews, as well as to co-lead joint clinical conferences with perinatology. Fellows also attend courses in the Seattle Children's Fellows' College, which offers a core educational curriculum and career development services for postgraduate fellows in all pediatric medical and surgical programs at Seattle Children's. Education time is protected time, and fellows are encouraged to hand off clinical duties to attend conferences and seminars. For fellows who would like to build their skills in specific areas, additional training opportunities are offered by both the UW and Seattle Children's Hospital
As all fellows need to be skilled in quality assurance and quality improvement, we collaborate with other regional fellowship programs and faculty for quarterly education on this important topic.  A quarterly Fellows' Research Curriculum also provides core instruction relevant to fellows with a range of research interests.
Other educational support:
Attendance costs for at least one academic conference per year are covered so that fellows can present their work and network

Fellows receive a three years subscription to 

NeoReviewsPlus

Every fellow receives a Professional Development Fund of $350 per year

Vital Talks communication training is provided at least twice annually

Fellows are reimbursed for state medical license fees and required certifications

Every fellow receives a home call stipend and a transportation allowance

Fellows have the opportunity to moonlight in the NICU during their 2nd and 3rd years of training

Up to six credit hours per quarter of classes at the UW are free of charge.

Simulation training is provided to build procedural skills

A regional boot camp for new fellows
Fellowship Tracks
What is a fellowship track?

We define a 'track' as a consolidation of resources and opportunities in an area of scholarly focus. Each of our tracks is supported by a dedicated cadre of outstanding faculty from the University of Washington and Seattle Children's Hospital. These recognized experts provide fellows with mentorship in their chosen field of scholarly inquiry. Additional faculty mentors, and resources, are available at the University of Washington and/or Seattle Children's Research Institute. Track opportunities include graduate-level courses, the potential for elective clinical rotations, and matriculation in various certificate programs. Selected fellows may also have the opportunity to pursue a master's degree, with prior arrangements with the Fellowship Director and the Neonatal Division Head.
What tracks are available?
Our fellowship tracks align with five major areas of interest and expertise within the University of Washington/Seattle Children's Hospital Division of Neonatology. Our tracks cover a diverse range of scholarly inquiries and provide various options for fellows to choose from. Each track has a record of successful scholarship and productivity involving fellows. Neonatology fellows are allowed to select from any of the established tracks or pursue scholarly activity outside of a defined track in their area of interest. In addition to the tracks below, there are faculty and fellows whose scholarly passions lead them to other areas of work.
Neonatal Neuroscience

Track Director: Sandra Juul MD, PhD, Tommy Wood BM BCh, PhD
Faculty mentors: Ulrike Mietzsch MD (Co-director, Neuro-NICU), Nina Natarajan MD (Co-director, Neuro-NICU, Division of Neurology), Dennis E. Mayock, MD, Kendell German MD, Janessa Law MD, Mihai Puia-Dumitrescu MD MPH,  Ulrike
Mietzsch MD, Sarah Kolnik, MD , Sara Neches, MD
Overview: The Division of Neonatology at the University of Washington is an internationally recognized center of excellence in neonatal neuroscience scholarship. Neonatal neuroscience research projects span the disciplines of basic, translational, and clinical research. Under Sunny Juul, Tommy Wood, and other division faculty, fellows can participate in groundbreaking research focused on neonatal neuroprotection. Funded basic science, clinical and translational research projects include investigating therapeutic hypothermia, erythropoietin, azithromycin, and other therapeutic measures to treat hypoxic-ischemic injury and prematurity-associated brain injury. Additionally, fellows can be involved in the developing novel translational models of neonatal neurologic injury and/or clinical projects examining the neurodevelopmental outcomes of high-risk infants. Fellows are welcome to join the BRAIN Team; a research and education-focused group aimed at improving neurodevelopmental outcomes through neuroprotection-focused research and clinical application. 
Current projects
Bench/Translational
Development of neuroprotective strategies for encephalopathy of prematurity using ferret in vivo and in vitro models

Development of neuroprotective strategies for traumatic brain injury using ferret models

Repurposing azithromycin for premature brain injury

Fatty acid intake and lipid-based mediators of developmental brain injury

Effects of premature birth on the hallmarks of aging

Mechanisms of susceptibility and resilience to developmental brain injury

Exploring neural stem cells and extracellular vesicles as a potential therapy for perinatal hypoxic-ischemic brain injury
Clinical
Effects of Reach Out and Read on home literacy and language development in the NICU and follow-up clinics

Curriculum development and NICU follow-up training for Neonatal and Developmental and Behavioral Pediatrics fellows

NeuroNICU guidelines and quality improvement

Posthemorrhagic hydrocephalus protocol

Transport cooling for HIE 

Temperature regulation in neonates with HIE

NIRS monitoring in extremely low-birth-weight infants

Pharmaco-epidemiologic and drug safety studies in infants 

In-hospital and neurodevelopmental outcomes of premature and critically ill infants

The impact of genetic variants on neurodevelopmental disabilities

Clinical trial evaluation of the safety and efficacy of IV iron preparations and erythropoietic stimulating agents (DIVI).
Track opportunities
Graduate-level course in neurology, neurobiology, and neuropathology.

Neonatal Neurology rotation elective at the University of Washington and Seattle Children's Hospital
Neonatal Global Health

Track Director: Maneesh Batra MD, MPH
Faculty mentors: Sara Berkelhamer, MD, Cyril Engmann MD, Anna Hedstrom MD, Taylor Hendrixson MD, Krystle Perez, MD, Rachel Umoren, MD, MS,Gregory Valentine MD MED. 
Overview: Neonatal global health has been an area of interest within the UW Division of Neonatology for over a decade. With close alignment and collaboration with the University of Washington School of Public Health and the Department of Global Health neonatal fellows can participate in meaningful scholarly activity in Neonatal Global Health, and forge viable career paths in this burgeoning area. Alignment of Division Faculty with PATH, an international, nonprofit global health organization based in Seattle, and the Bill and Melinda Gates Foundation allows for further potential opportunities for neonatal fellows. Within the division a career development and mentoring group entitled ALIGN: Advancing Learning and Innovation in Global Newborn Health, provides novel ideas and guidance on projects focused on improving neonatal care in low-resourced settings globally.
Current projects
Neonatal respiratory

 

and resuscitative care in low resource areas

Neonatal resuscitation and newborn care education in low resources settings

Neonatal health metrics

Maternal and child health and nutrition

Maternal periodontal disease and neonatal outcomes
Track opportunities
Graduate-level course in public health, epidemiology, and global health 

Opportunity for a neonatal global health rotation elective abroad 

Global Health Training Certificate

 for Residents & Fellows, Department of Global Health 
Neonatal Education and Simulation-based Training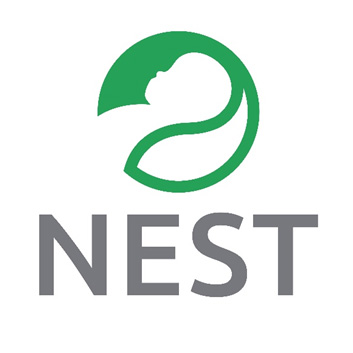 Track Co-Directors: Megan Gray MD, Dr. Rachel Umoren
Faculty mentors: Tom Strandjord MD, Taylor Sawyer DO, MEd, Zeenia Billimoria MD, Sara Berkelheimer MD
Overview: Educational scholarship is a well-recognized area of academic focus for neonatologists on a clinician-educator career path. The use of simulation methodology to facilitate educational research has seen an exponential rise over the past few years. The Neonatal Education and Simulation-based Training Track provides an opportunity for Fellows interested in pursuing a career as a clinician-educator to gain a strong foundation with educational research. This track is well suited for fellows interested in pursuing leadership positions in graduate medical education, including training program directorship. The Division of Neonatology has established the Neonatal Education and Simulation-based Training (NEST) Program to support academic scholarship and simulation-based research
Current projects
Procedural skills training and competency assessment

Neonatal resuscitation training

Neonatal airway management

Virtual reality teamwork training

Prenatal counseling milestones and training 

Transport and telemedicine systems simulations

National Neonatology Curriculum

E-learning

Disaster training in the virtual environment

Patient safety and communication curriculum
Track opportunities
Neonatal Quality Improvement and Patient Safety

Track Director: Elizabeth Jacobson MD
Faculty Mentors: Christina Long, DO, Toby Cohen MD, Michael Neufeld MD MPH, Kirti Upadhyay, MD
Overview: Involvement in quality improvement (QI) is a requirement for maintenance of certification by the American Board of Pediatrics and is also a recognized area of scholarly activity. The goal of the QI component of the fellowship program is to ensure that fellows acquire the knowledge and skills required to improve their own and system's practice continually. The Neonatal Quality Improvement and Patient Safety Track allows fellows to learn the intricacies of conducting quality improvement research. Through involvement with the Vermont Oxford Network (VON) and the Children's Hospital Neonatal Consortium (CHNC), fellows will learn the power of utilizing a neonatal database for quality improvement efforts. Active engagement in these programs builds fellow's knowledge and skills. In year one, fellows learn the variety of quality matrices used in the NICU; during years two and three, they lead their own QI initiative with the help of multi-disciplinary teams.
Current projects
Pneumothorax Prevention Project across Regional NICU network

Optimizing teamwork in the NICU & Delivery Room

Bronchopulmonary dysplasia prevention

Probiotic use for the prevention of necrotizing enterocolitis

Gastroschisis care

Temperature management in the golden hour

Regional QI Educational Collaborative
Track opportunities
Seattle Fellow's College courses in quality improvement

Participation in the UW Perinatal Continuous Quality Improvement Team

Institute for Healthcare Improvement coursework

Participation in Vermont Oxford Network Annual Quality Congress

Certificate Program in Patient Safety and Quality

, UW Medicine and Seattle Children's Hospital

Join a Children's Hospital Neonatal Consortium (CHNC) work group
Neonatal Bioethics

Track Director: Elliott Weiss, MD, MSME 
Faculty Mentors: 
Douglas J Opel, MD, MPH (Division of General Pediatrics) 
Malia Fullerton, DPhil (UW Bioethics and Humanities) 
Jori F Bogetz, MD (Division of Bioethics and Palliative Care) 
Benjamin Wilfond, MD (Division of Pulmonology) 
J. Craig Jackson, MD, MHA 
Josie H. Amory, MD (Neonatal/Perinatal Palliative Care) 
Jenn Kett, MD, MA  (Seattle Children's Palliative Care)
Overview:  The Division of Neonatology has been highly active in bioethics scholarship through division members and through collaborations with scholars from the University of Washington Department of Bioethics and Humanities and Seattle Children's Hospital Treuman Katz Center for Pediatric Bioethics. Fellows participating in the Neonatal Bioethics Track will have the opportunity to conduct research in bioethics related to neonatal care and will be able to take advantage of the outstanding bioethical resources at the University of Washington and Seattle Children's Hospital. Research methodologies include qualitative interviews, quantitative surveys, case studies, and conceptual work.  Fellows may apply for the Treuman Katz Bioethics Fellowship, a unique opportunity which includes mentored scholarship, education, and ethics consultation experience, as well as formal coursework towards a Master's in Bioethics. This will prepare them well for a career in academic neonatal bioethics. 
Current projects
Track opportunities
Scholarly Activity Timeline
Fellows choose their scholarly focus and type of scholarship (e.g., neonatal neuroscience, global health, clinical research, ethics, public health, education, etc.) early in their first year. To choose an area of scholarship, fellows spend their non-clinical time meeting with the various fellowship program's track directors and selected division and non-division faculty members to discuss potential projects. Once fellows have identified their scholarly focus and mentor(s), this will determine the composition of their Scholarship Oversight Committee (SOC) and will shape the content and direction of their 2nd and 3rd years of training. Scholarly activity generally includes forming a hypothesis-driven research question, planning, and execution of the project, including IRB or IACUC submission as appropriate, data analysis, and publication of the work. Fellows are encouraged to collaborate and contribute to other scholarly activities as bandwidth and interest allow. During their research time, fellows learn to critically evaluate the relevant literature and take relevant coursework, including biostatistics. For fellows choosing a basic science or clinical research focus, grant preparation will be emphasized in the 2nd and 3rd year.
Roadmaps to Clinical Research, Basic Science Research, and QI Research
Diversity, Equity & Inclusion
Message from Dr. Leslie Walker-Harding, Chair of Pediatrics and Chief Academic Officer, welcoming candidates to Seattle Children's Hospital and explaining our anti-racism efforts
At the University of Washington, diversity is integral to excellence. We value and honor diverse experiences and perspectives, strive to create welcoming and
respectful learning environments, and promote access, opportunity, and justice for all. We acknowledge that our fellowship is on the traditional land of the first people of Seattle, the Duwamish Tribe. We also recognize that slavery and colonialism are inextricable from our history and continue to impact our community today. As a fellowship, division, department, and healthcare system, we intend to dismantle oppression, and we offer our apologies when our words and actions cause harm.
Land Acknowledgement
We acknowledge that the land we occupy today is the traditional home of the Tulalip, Muckleshoot, Duwamish, and Suquamish tribal nations. Without them we would not have access to this healing, working, teaching, and learning environment. We humbly take the opportunity to thank the original caretakers of this land who are still here.
NICU Equity Working Group
The NICU Equity Working Group is chaired by Dr. Anna Hedstrom and Dr. Elliott Weiss. The group includes faculty, APPs, fellows, hospitalists, and residents who share a mission to create space for equity concerns in the NICU. The EWGs goal is the support EDI related neonatal research, QI, clinical, and education projects. This group is open to all and welcomes ideas, concerns, and discussion. Some of the projects supported by the NICU Equity work group include:
Recognizing and mitigating stigmatizing language in handoffs and documentation
QI project around Language of Care and interpreter utilization
Equity in clinical guidelines
Equity in clinical trial enrollment
Message from Dr. Byron Joyner, Vice Dean for GME and DIO welcoming candidates to the University of Washington
Why should you apply to our fellowship?
The University of Washington and Seattle Children's Hospital Neonatal Perinatal Medicine program is a world leader in clinical care, research, and education. We care for a wonderfully diverse group of patients and families in an enormous geographic region. Our faculty are committed to teaching the next generation of Neonatologists. Seattle and the  Pacific Northwest area is beautifully green, temperate year-round, and has a vibrant and inclusive population.
How to apply?
Applicants must have completed or be on track to complete 3 years of pediatric residency in an ACGME approved residency program. Applicants must be registered with ERAS and the NRMP. Applications will only be considered if submitted through ERAS. In general, applications are reviewed in the 3-4 weeks after the ERAS opens to the programs; applications sent after that time period may email the program to let us know of their interest/ERAS submission, but interview slots may already be filled. In your application, please include your personal statement, CV, and 3-4 letters of recommendation in addition to the basic ERAS information.
Applications will be reviewed over the 2-3 weeks after they become available to programs. We encourage interested candidates to apply early. If your application is going to arrive after that time period, please email the program in addition to submitting through ERAS; if interview slots remain, we will review your application at that time.
For more information for prospective fellows please visit the University of Washington GME website. This site contains our policy on COVID vaccination for all fellows, videos of life outside of work in Seattle, and links to our Resident & Fellow Union agreement.
How do we review applicants?
The University of Washington and Seattle Children's Neonatology program is committed to holistic review of all applicants. A committee of educators with training in holistic evaluation techniques review every application in its entirety. We review applicants for experiences in the clinical space, research skills and mission, advocacy and volunteer efforts, contributions to the DEI space, and individual strengths. We want every applicant to thrive in their fellowship. We aim to identify candidates who are likely to thrive in our fellowship and whose missions are able to be well supported by our resources.
Who thrives in our fellowship?
Our Neonatology program embraces learners who believe that medicine is a team effort and that life-long learning is the key to excellence. Our division and faculty members are mission driven and we are looking for applicants who have a strong personal goal to improve care for infants. Our fellows note that teamwork, self-motivation, and inclusivity are key characteristics to their success in our program.
For the 2023 interview season we will only be offering virtual interviews at the request of our GME and national fellowship organizations. We believe this is in alignment with best practices for safety, equity, and environmental stewardship.
Who can I contact with questions about the application process?
Please email our program coordinator Tracy Anderson for any questions; she is happy to connect you with information or people as needed. Email Tracy at: tracy.anderson@seattlechildrens.org
Photo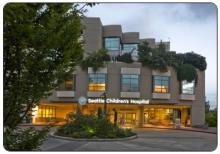 Medical Director: Zeenia Billimoria, Associate Medical Director: Mihai Puia-Dumitrescu
The Neonatal Intensive Care Unit at Seattle Children's Hospital has 36 Level IV beds and an additional 8 acute care beds for convalescing infants. The Seattle Children's NICU admits critically ill neonates from a 5-state area including Washington, Wyoming, Alaska, Montana, and Idaho, requiring a higher level of subspecialty and multidisciplinary care. Common diagnoses include congenital diaphragmatic hernia, necrotizing enterocolitis, meconium aspiration syndrome, bronchopulmonary dysplasia, gastroschisis, perinatal infection, persistent pulmonary hypertension, myelomeningocele, life-threatening malformations, genetic diagnoses, and hypoxic-ischemic encephalopathy. Services provided include extracorporeal membrane oxygenation (ECMO), therapeutic hypothermia, continuous renal replacement therapy (CRRT), peritoneal dialysis, pediatric medical and surgical subspecialty consultation. There are two neonatology teams: one consisting of 4 pediatric residents, a fellow, and an attending; the other consists of three advanced practice providers and an attending. Fellows play a key role in accomplishing the clinical mission. The neonatology teams do round on all patients with the bedside nurse, respiratory therapist, neonatal dietician, and pharmacist. Patients requiring surgical care are co-rounded on with our pediatric general surgery team daily. Dedicated occupational and physical therapists provide feeding and developmental care to NICU patients. NICU discharge coordinators collaborate with the NICU team and families to safely transition patients to their homes.
Photo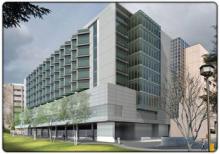 Medical Director: Kirti Upadhyay, MD; Associate Medical Director: Sarah Kolnik, MD
This 50-bed unit includes 42 single-bed rooms with space for a family member to stay near their infant, several additional rooms for multiples, and an integrated OR for surgical procedures. Over 95% of admissions are inborn from the UWMC High-Risk Perinatal Program, one of the highest risk obstetric services in the nation, and has special expertise in managing the most fragile growth-restricted and premature fetuses and newborns. Patient care is managed in a multidisciplinary fashion by highly trained nurses, respiratory therapists, neonatal dieticians, a neonatal pharmacist, physical therapists, speech language pathologists, social worker, neonatal advanced practice providers, pediatric residents, neonatal fellows, and neonatal faculty attendings. Delivery room resuscitation duties are shared by the NICU and newborn nursery medical teams. The attending neonatologist and neonatal fellows direct daily patient care rounds. Neonatal fellows have ample opportunity to perfect and teach resuscitation skills, and work closely with obstetricians and maternal fetal medicine specialists. Fellows also provide prenatal consultations to families expecting very preterm delivery or infants with complex fetal conditions.
UW Medicine Team Improving the Odds for Extremely Preterm Babies
University of Washington and Seattle Children's NICU Tour
Fellowship Leadership
Fellowship Director
Associate Professor of Pediatrics Fellowship Program Director Associate Division Head of Education Director of Research, NEST Program
Associate Program Director

Assistant Professor of Pediatrics Director of Research, Infant Development Follow‐Up Clinic Associate Program Director, Neonatal-Perinatal Medicine Fellowship
Interim Division Chief

Professor of Pediatrics, Adjunct Professor of Global Health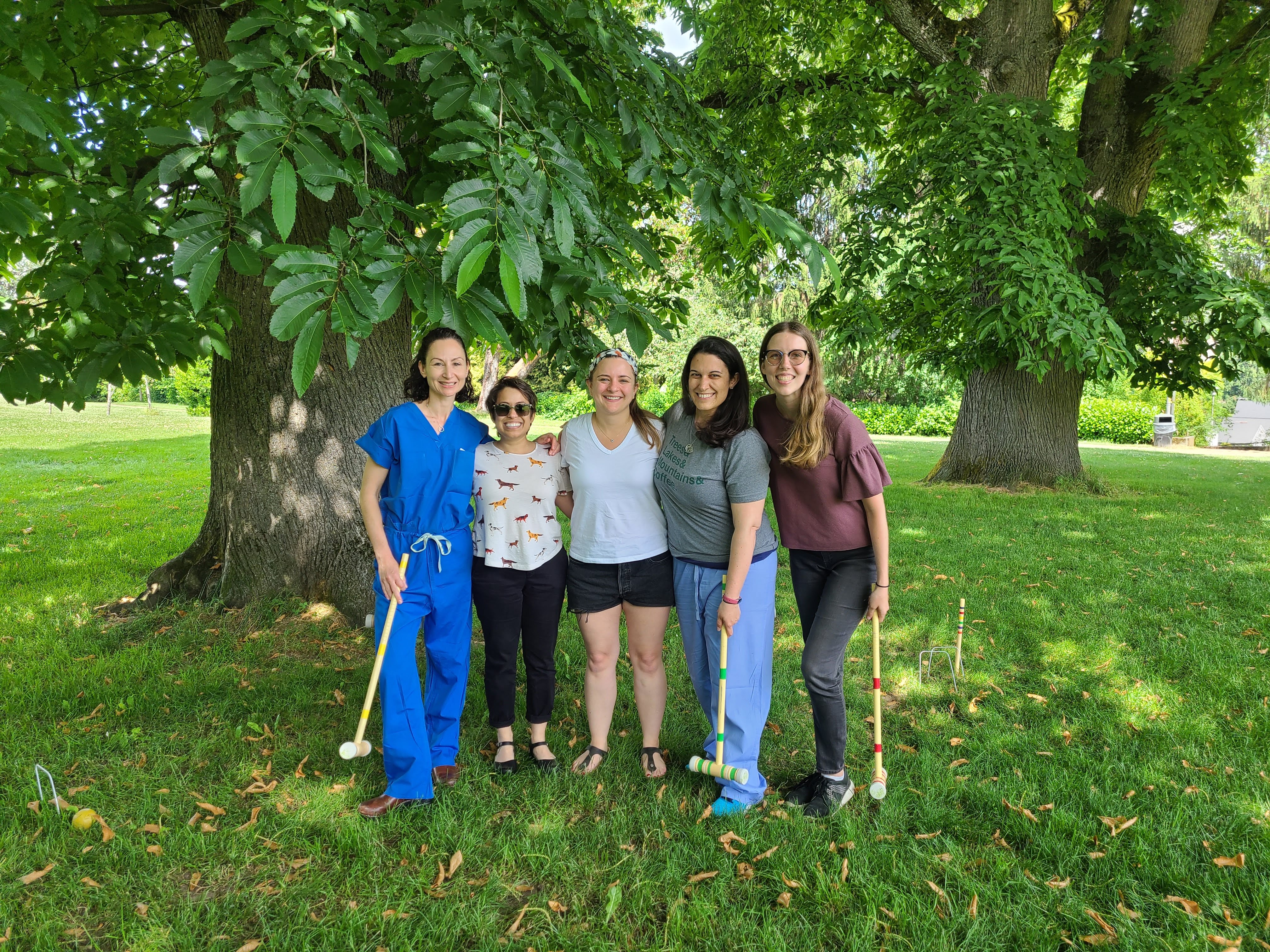 Our fellows for 2022, Brennan Kim not pictured as she was providing outstanding patient care.
Sahar Rahiem, MD (2022-2025)

Focus: TBD

Stephanie Yeager, MD (2022-2025)

Focus: TBD

Devin McKissic, MD (2021-2024)

Focus: Medical Education and Family Experience

Brennan Kim, MD (2021-2024)

Focus: Bioethics

Sara Neches, MD (2020-2023)

Focus: Neurodevelopmental Outcomes

Allison Lyle, MD (2020-2023)

Focus: Bioethics
Recent Neonatal-Perinatal Fellowship Alumni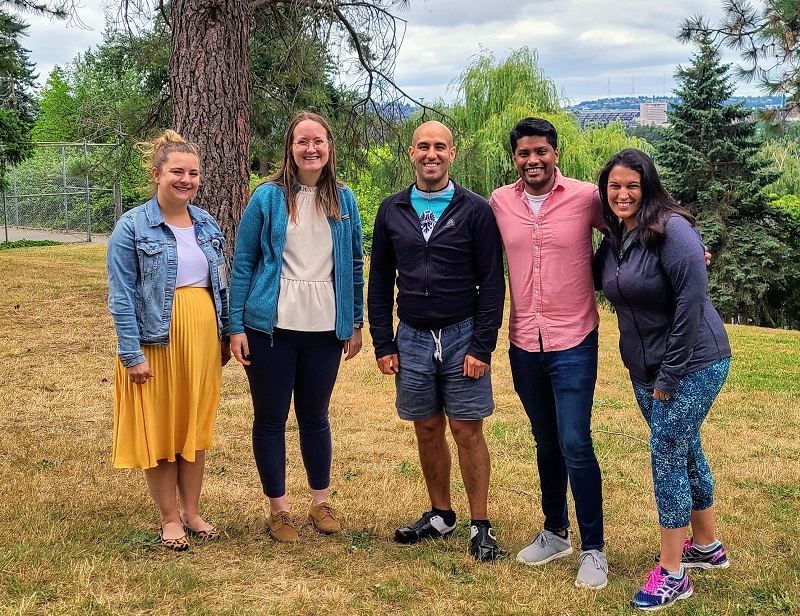 Our Fellows 2021, Sara Neches not pictured as she was providing outstanding neonatal patient care.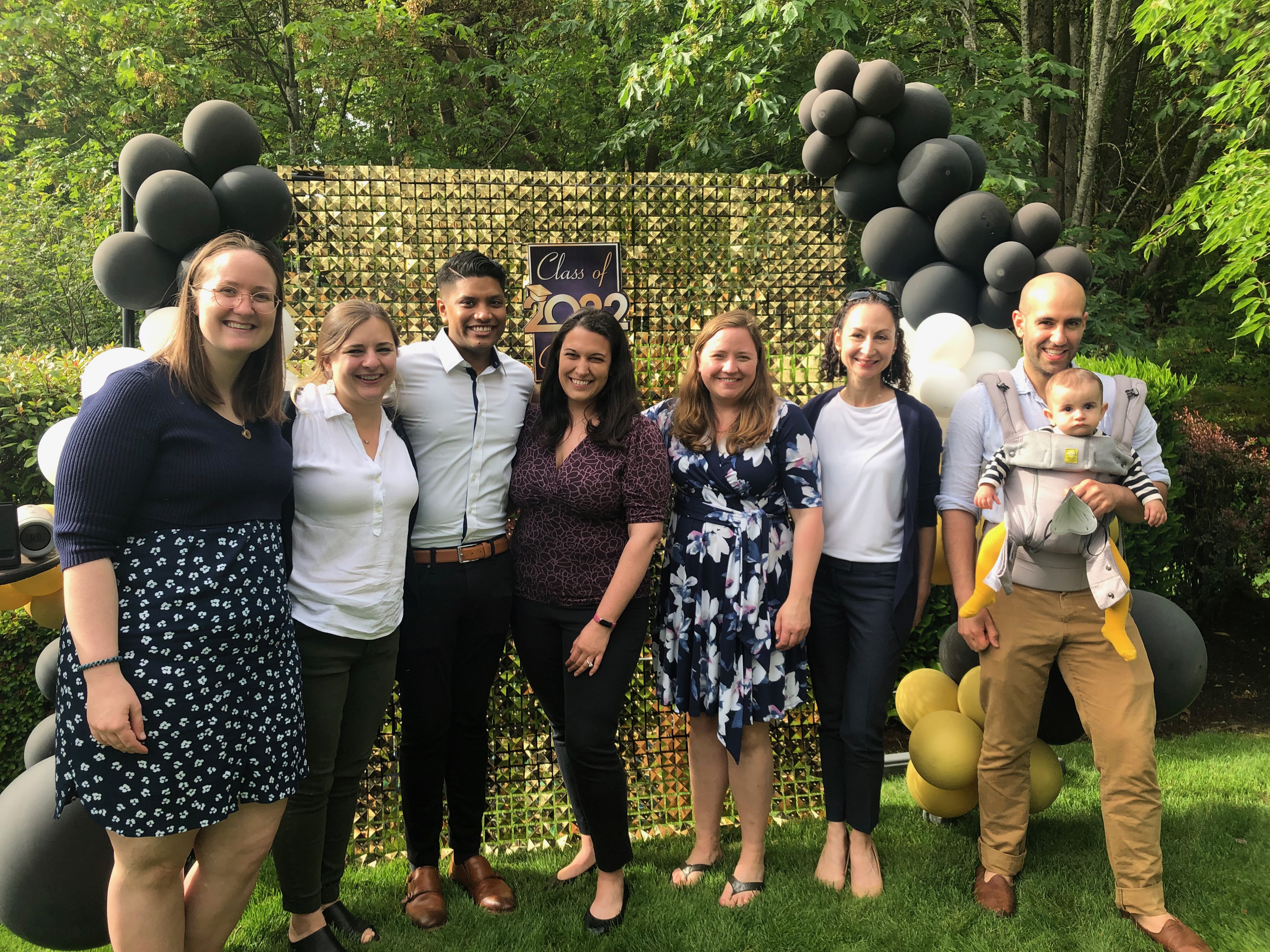 Benjamin J. S. al-Haddad, MD PhD (2019-2022)

Focus: Fetal origins of Disease

Rushabh Shah, MD (2019-2022)

Focus: Neuroscience
Katie Kenningham, MD (2018-2021)
Newborn health
Sarah Kolnik, MD (2018-2021)
Neuroscience
Brianna Brei, MD (2017-2020)
Assistant Professor of Pediatrics, University of Nebraska
Shubha Setty, MD (2017-2020)
Clinical Neonatologist, Emory School of Medicine
Teresa Lam, MD (2016-2019)
Neonatologist, Providence Alaska Medicine Center, Anchorage, AK
Patrick Motz, MD MPH (2016-2019)
Neonatologist, Sutter Medical Center, Sacramento, CA  
Major Jeanne Krick, MD MA (2015-2018)
Neonatologist, Madigan Army Medical Center, Joint Base Lewis-McChord, WA
Chief of the Newborn Nursery
Deputy Chair of the Ethics Board
Meenakshi Dutta, MD (2015-2018)
Clinical Assistant Professor of Pediatrics, University of Washington, Seattle, WA
Medical Director, Neonatal Intensive Care Unit, Highline Medical Center
Medical Director, Neonatal Intensive Care Unit, Swedish Issaquah 
Kendell German, MD (2015-2018)
Assistant Professor of Pediatrics, University of Washington, Seattle, WA
Director of Research, Infant Development Follow-Up Clinic
Gillian Pet, MD (2014-2017)
Neonatologist, Johns Hopkins, Baltimore Maryland
Anita Shah, MD (2014-2017)
Neonatologist, Children's Hospital Los Angeles
Eric Peeples, MD (2013-2016)
Assistant Professor, University of Nebraska, Omaha, NE
Jayalakshmi Ravindran, MD (2013-2016)
UCSF Benioff Children's Hospital Oakland, Oakland, CA
Shaun Odell, MD (2012-2015)
Assistant Professor, University of Utah, Salt Lake City Utah
Vijayata Rangarajan, MD (2012-2015)
Private Practice, Seattle, WA
Anna Hedstrom, MD (2011-2014)
Assistant Professor, University of Washington, Seattle, WA
Associate Medical Director, Providence Regional Medical Center Everett
Stacey Soileau, MD (2011-2014)
Ochsner Health System, Harahan, LA
Pattaraporn Tanya Chun, MD, (2010-2013)
Kapiolani Medical Center For Women & Children, Honolulu, HI
Assistant Professor, University of Washington, Seattle, WA
Rachel Fleishman, MD (2010-2013)
Attending Neonatologist, CHOP Newborn & Pediatric Care at Chester County Hospital
Andrew Beckstrom, MD (2008-2011)
Private Practice, Seattle, WA
Elizabeth Jacobson, MD (2008-2011)
Clinical Associate Professor of Pediatrics, University of Washington, Seattle, WA
Site Physician Sponsor, Children's' Hospital Neonatal Consortium, Seattle Children's Hospital
Quality and Safety Medical Director, Neonatology Regional Network
Annie Nguyen-Vermillion, MD (2007-2010)
Private Practice, Portland, OR
Janna Patterson, MD, MPH (2007-2010)
Program Officer, Gates Fellows Program, Bill & Melinda Gates Foundation, Seattle, WA
Jessica Slusarski, MD (2006-2009)
Medical Director, Neonatal Intensive Care Unit, St. Lukes Hospital
Staff Neonatologist, Boston Children's Hospital
Staff Neonatologist, South Shore Hospital
Marcella Mascher-Denen, MD (2005-2008)
Private Practice, Corpus Christi, TX
Maneesh Batra, MD, MPH (2004-2007)
Professor of Pediatrics, University of Washington, Seattle, WA
Associate Director, Pediatric Residency Program
Fellowship Director
Associate Professor of Pediatrics Fellowship Program Director Associate Division Head of Education Director of Research, NEST Program
4800 Sand Point Way NE
Box 359300 M/S FA.2.113
Seattle, WA 98105
Email
Associate Program Director

Assistant Professor of Pediatrics Director of Research, Infant Development Follow‐Up Clinic Associate Program Director, Neonatal-Perinatal Medicine Fellowship
Email
Fellowship Coordinator

ACGME Fellowship Program Coordinator
206.987.0293 (phone)
206.987.3866 (fax)
Seattle Children's Hospital
4800 Sand Point Way NE
Mailstop FA.2.112
Seattle, WA 98105
Email