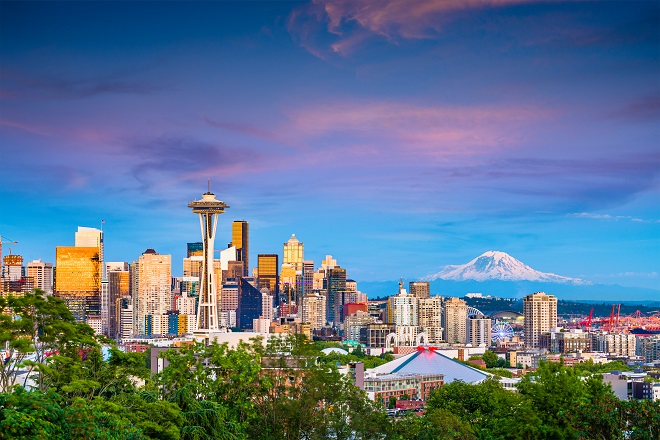 Mission
The University of Washington Pediatric Cardiology Training Program will produce pediatric cardiologists with the cognitive and procedural expertise to provide excellent care to children with cardiovascular disease and the academic skills to make meaningful scholarly contributions.
Training at the University of Washington School of Medicine
Each year, approximately 1,200 residents and fellows conduct their ACGME training at one of UW's primary training sites. For more information, including appointment information and stipends visit the Prospective Residents and Fellows page.
First Year
The first year is primarily clinical. The fellow is exposed to all the areas of clinical cardiology through month-long rotations. First-year fellows also participate in the continuity clinic.
Second and Third Years
In their second and third years, fellows focus on developing research skills and take on increasing clinical responsibilities. The program is designed to allow for approximately two years of clinical training and one year of research time.
Clinical
Major categories of clinical exposure include inpatient cardiology, echocardiography/noninvasive imaging, cardiac catheterization, electrophysiology, cardiac intensive care, cardiothoracic surgery, heart failure/transplant and adult congenital heart disease.
Research
Research opportunities include clinical, basic science and transitional research. Faculty research interests include cardiac metabolism, cardiac regeneration, Kawasaki disease, outcomes research in adult patients with congenital heart disease, interventional/hybrid treatment for congenital heart disease, and clinical applications of noninvasive imaging.
Rotations
| | |
| --- | --- |
| Total Rotations | 39 |
| Research | 13 |
| Echo | 6 |
| Inpt (ward+ICU) | 5 |
| Cath | 4 |
| CICU | 4 |
| EP | 2 |
| ACHD | 1 |
| HF | 1 |
| PHTN/HF | 1 |
| Elective | 2 |
| Continuity Clinic | 3-5 patients per 1/2 day a week |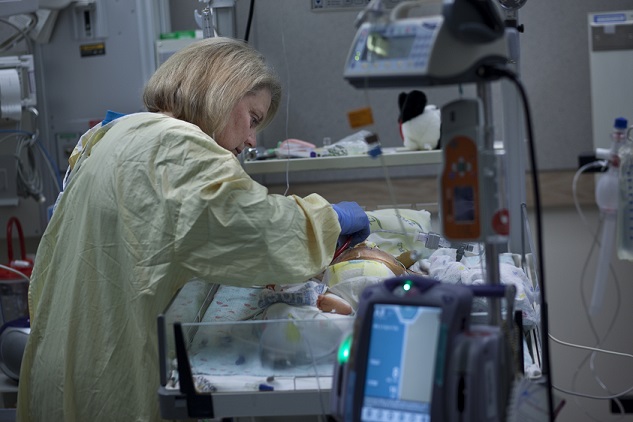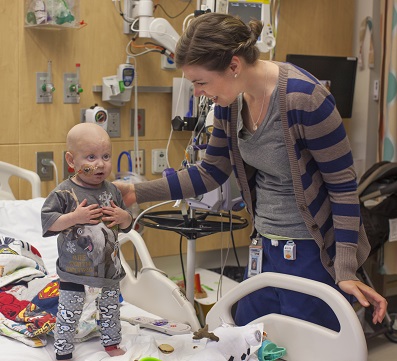 Prerequisites for Accredited Fellowship
Applicants will have completed a minimum of three years of training in an ACGME approved pediatric residency program and must be board certified in pediatrics by the American Board of Pediatrics by July 2023.
Application Requirements
Applications and supporting documents are accepted through the Electronic Residency Application Service: 

https://www.aamc.org/services/eras

.

Please submit at minimum your CV, personal statement, 3 letters of recommendation (including a program director), photo, USMLE Step or COMPLEX scores.

We participate in the National Resident Matching Program (

NRMP

) for the selection of first-year fellows. Please apply directly to the department and register with the NRMP.
Timeline
Application Deadline

: August 12

Mid-August:

Invitations to interview sent out

Interview Time Period

: August – October

NRMP Rank List:

November 16

NRMP Match Day

: November 30

Fellowship Start Date

: July 7
Interview Process
All interviews will be conducted on Zoom. See below for a typical Interview Day:
| | |
| --- | --- |
| 8:00a - 8:45a | Opening Program Overview with Dr. Borah Hong |
| 8:45a - 11:45a | Meeting with 4 Faculty Members and 1 Fellow |
| 11:50a - 12:20p | Fellow Meet & Greet |
| 12:20p - 12:30p | Close with Dr. Borah Hong |
Informational Videos
Additional Information
Pending Application or Interviews 
Cammie Bullock
Fellowship Program Management Specialist
Seattle Children's Hospital
206-987-3169  OFFICE
206-987-3839  FAX
Photo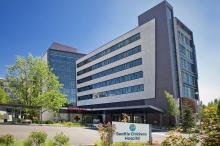 Seattle Children's Hospital is both a community hospital for greater Seattle and the pediatric referral center for the Northwest providing excellent pediatric care to meet the medical, surgical and developmental needs of children in the WWAMI region. Serving as the main clinical training site for pediatric residents, this 407-bed hospital is conveniently located one and one-half miles from the University of Washington campus in an attractive, residential neighborhood of Seattle. The staff consists of University faculty and Seattle Children's full-time physicians.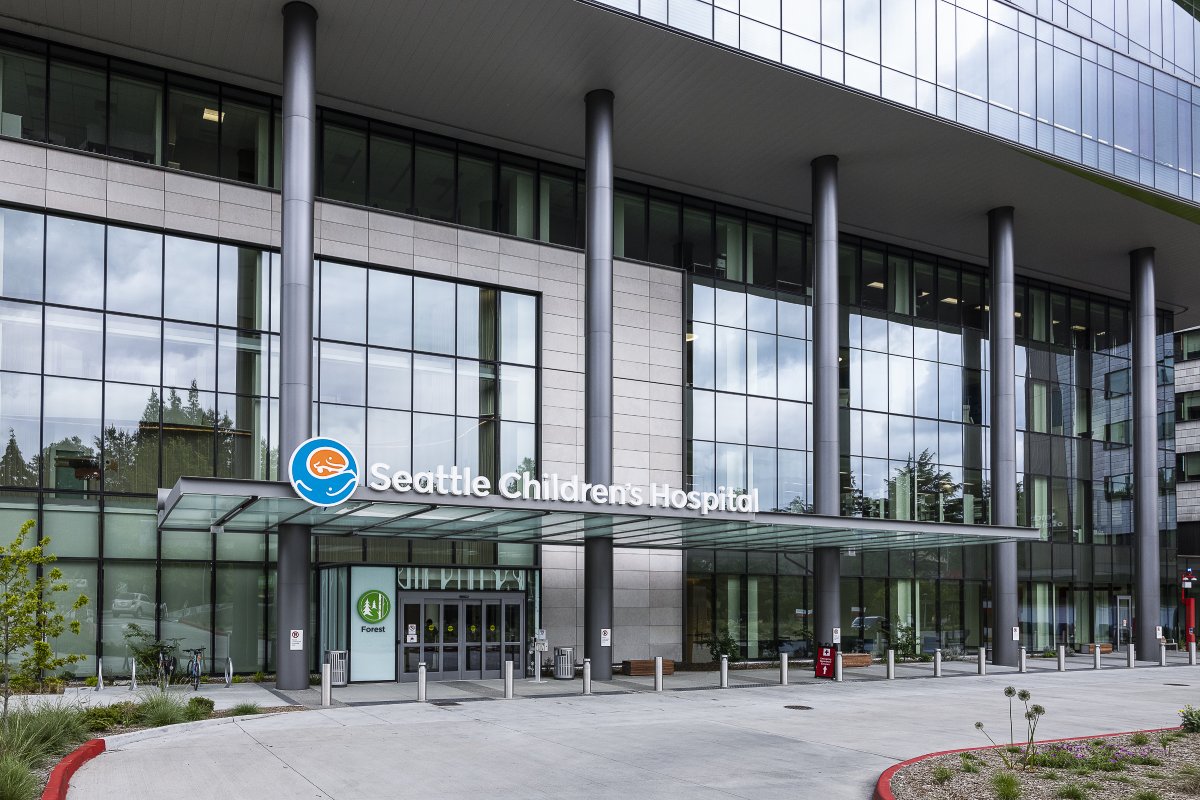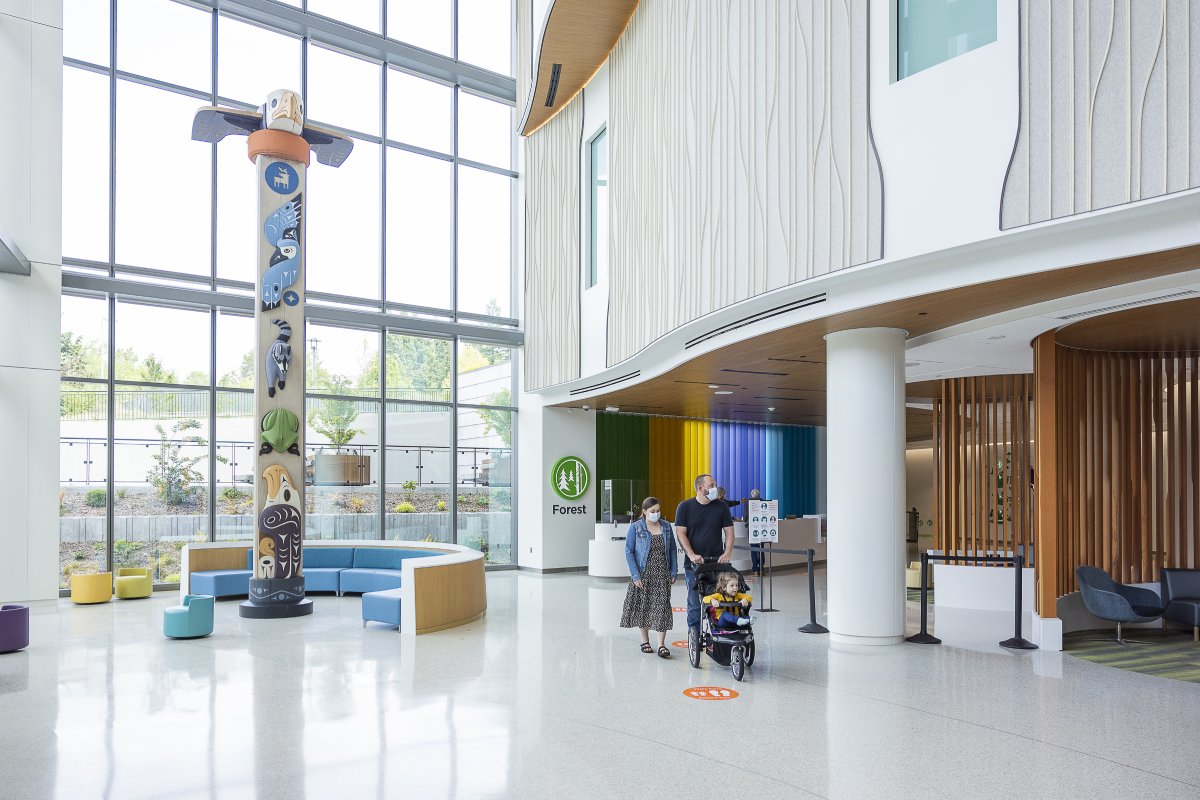 Additional Information: Message from Dr. Walker-Harding; Resident Tour of Seattle Children's Hospital.
Faculty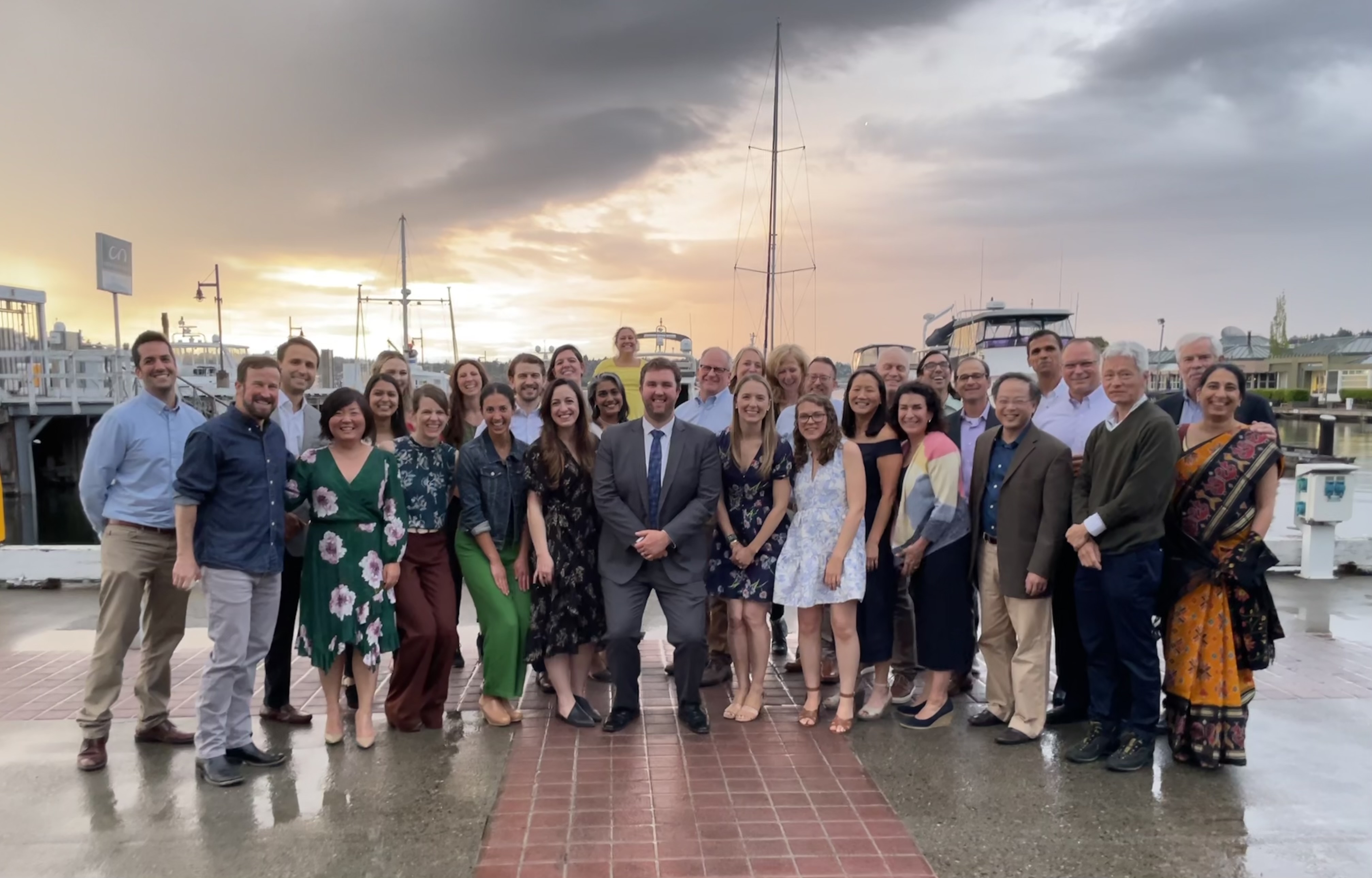 Meet our Heart Center Team.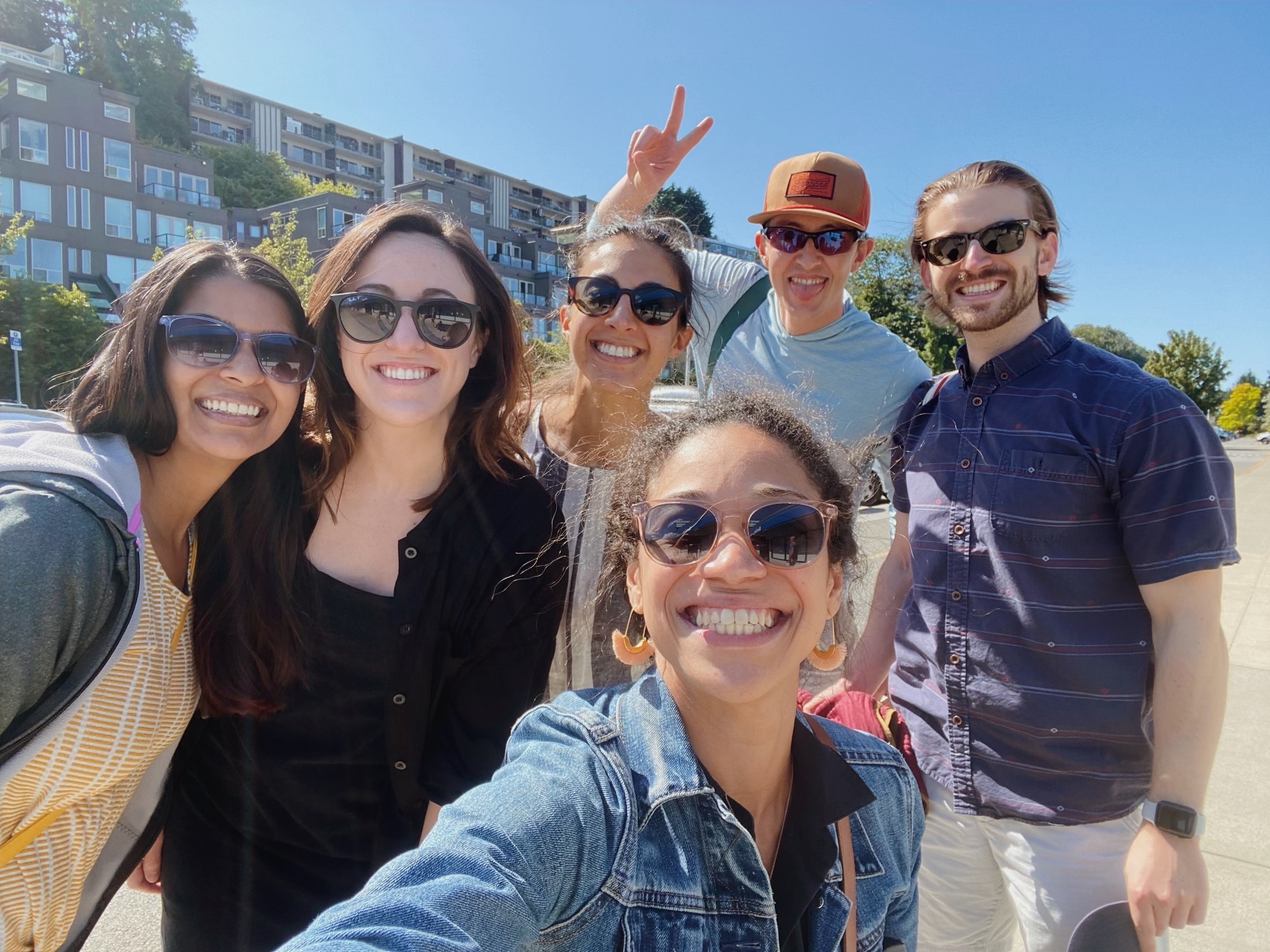 Current Pediatric Cardiology Fellows
Rob McRae, MD (2022-2025)
Plicy Perez, MD (2022-2025)
Evan Holleran, MD (2021-2024)
Sangitha Krishnan, MD (2021-2024)
Lauren Carlozzi, MD (2020-2023)
Kathryn Virk, MD (2020-2023)
4th-Year Advanced Training Fellows
Benjamin Ittleman, MD (2022-2023)
Pediatric Cardiology Non-invasive Imaging
Jenna Schauer, MD (2022-2023)
Heart Failure/Transplant
Juan Carlos Samayoa Escobar, MD (2021-2022)
Pediatric Interventional Cardiology
Alumni
Kaitlyn Freeman, DO (2018-2022)
Current position: Echocardiography - Massachusetts General Hospital
Joshua Price, MD (2019-2022)
Current position: ACHD Fellow - University of Washington, Seattle WA
Joan Lee, MD (2018-2021)
Current position: Pediatric Cardiologist - Northwest Congenital Heart Care, Seattle WA
Yuen Lie Tjoeng, MD (2018-2020)
Current position: Cardiac Intensivist - Seattle Children's Hospital, Seattle WA
Eric Frandsen, MD (2017-2020)
Current position: Heart Failure/Transplant - Loma Linda University, Loma Linda CA
Iman Naimi, MD (2017-2020)
Current position: Interventional Catheterization - Stollery Children's Hospital, Edmonton AB
Senta Furman, MD, PhD (2016-2020)
Current position: Cardiac Intensivist - Children's Hospital of Philadelphia, Philadelphia PA
James Nelson, MD (2016-2019)
Current position: Pediatric Cardiologist - Sibley Heart Center, Children's Healthcare of Atlanta, Atlanta GA
Catherine Collins, MD (2016-2018)
Current position: Cardiac Intensivist - Lurie Children's, Chicago IL
Stephen Dolgner, MD (2015-2018)
Current position: ACHD - Texas Children's Hospital, Houston TX
Michele Pasierb, MD (2015-2018)
Current position: Echocardiography -  Stanford Medical Center, Fargo ND
Britton Keeshan, MD, MPH (2014- 2017)
Current position: Interventional Catheterization - Yale Medical Center, New Haven CT
Soultana (Tania) Kourtidou, MD, MSc (2014-2017)
Current position:  Echocardiography - Weill Cornell Medicine/New York-Presbyterian Brooklyn Methodist Hospital, New York NY
Joshua Weldin, MD (2012-2015)
Current position: Pediatrics Cardiologist -  University of Washington/Seattle Children's, Seattle WA
Zeb Spector, MD (2012-2015)
Current position: Electrophysiology- Duke Children's Specialty Services, Fayetteville and Greensboro NC
Bethany Wisotzkey, MD (2013-2016)
Current position: Heart Failure/Transplant- Phoenix Children's, Phoenix AZ
Kamill Del Toro, MD (2013-2016)
Current position: Pediatric Cardiologist - Ochsner Health Center, New Orleans
Jennie Allen, MD (2011-2014)
Current position: Echo Lab Director - Northwest Children's Heart Center, Seattle WA
Patrick Sullivan, MD (2011-2014)
Current position: Pediatric Cardioligist, Children's Hospital Los Angeles, Los Angeles CA
Jason Deen, MD (2010-2013)
Current position: ACHD - University of Washington/Seattle Children's, Seattle WA
Matt Files, MD (2010-2013)
Current position: Single Ventricle Program - University of Washington/Seattle Children's, Seattle WA
S. Kristen Sexson Tejtel, MD, PhD (2009-2012)
Current position: Echocardiography - Texas Children's Hospital, Houston TX
Nicolas Madsen, MD, MPH (2009-2012)
Current position: Medical Director, Heart Institute - Cincinnati Children's Hospital, Cincinnati OH
Cory Noel, MD (2008-2011)
Current position: Pediatric Cardiologist -  Seattle Children's Pediatric Cardiology of Alaska, Anchorage, AK
Nadine Choueiter, MD (2007-2010)
Current position: Director, Non-invasive Imaging - The Children's Hospital at Montefiore, Bronx NY
Program Director

Associate Professor
Email
Associate Program Director

Assistant Professor
Email
Program Management Specialist

Program Management Specialist
206.987.3169 (phone)
Email