The Pediatric Bioethics Fellowship Program is a two-year program that trains clinicians in Bioethics with a focus on pediatric issues in the clinical and research arenas. The goal of the fellowship is to prepare fellows for academic careers with an emphasis on scholarship in Pediatric Bioethics. Fellows are expected to enroll in the Bioethics Master's Degree Program, conduct an independent research project, and participate in clinical Bioethics consultations.
The program is sponsored by the Division of Bioethics and Palliative Care in the Department of Pediatrics at the University of Washington School of Medicine and the Treuman Katz Center for Pediatric Bioethics at Seattle Children's Research Institute. Fellows benefit from collaborations with the Seattle Children's Hospital Center for Diversity and Health Equity, as well as The University of Washington Department of Bioethics and Humanities, School of Medicine, Law School, School of Social Work, and School of Public Health.
The Bioethics Fellowship may be done in conjunction with subspecialty fellow training.
Scholarly Activities - Mentored research projects and presentations at professional meetings.

Educational Activities - Weekly seminars, visiting professor lectures, grand rounds series, and an annual Pediatric Bioethics conference.

Consultation Activities - Mentored Clinical Bioethics consultation with experienced Bioethicists at Seattle Children's Hospital and the University of Washington.

Teaching Activities - Lectures and case-based group discussions for medical students and house staff.

Clinical Activities - Patient care opportunities on inpatient units or ambulatory care clinics at Seattle Children's Hospital and the University of Washington Medical Center.
Candidates must plan to engage in Pediatric clinical care and/or research. Clinical training may be in Pediatrics or other Pediatrics-related areas, such as Anesthesia, Genetics, Psychiatry, Radiology or Surgery. This fellowship can be pursued concurrently with subspecialty training, and we welcome individuals who are already engaged in subspecialty training at Seattle Children's Hospital.
Requirements
Interested candidates should submit an application online and e-mail a curriculum vitae, a personal statement about career and research interests, a writing sample and three letters of reference (submitted directly). 
For individuals currently enrolled in clinical fellowships at Seattle Children's Hospital or the University of Washington, we offer the opportunity to explore creative ways to combine the primary clinical fellowship with components of our Bioethics fellowship. These requests will be considered on a case-by-case basis. For more information, please contact Dr. Diekema at douglas.diekema@seattlechildrens.org or Dr. Aaron Wightman at aaron.wightman@seattlechildrens.org.
Timeline
The application deadline is November 23 for fellowship or combined fellowship with another clinical subspecialty program. Fellowship start date, if accepted, would be the following July. Applications should be sent to: Bioethics_PalliativeCareAdmin@seattlechildrens.org
For more information, please see the Center's website.
Photo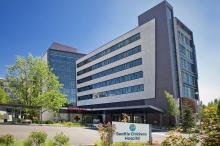 Seattle Children's Hospital is both a community hospital for greater Seattle and the pediatric referral center for the Northwest providing excellent pediatric care to meet the medical, surgical and developmental needs of children in the WWAMI region. Serving as the main clinical training site for pediatric residents, this 407-bed hospital is conveniently located one and one-half miles from the University of Washington campus in an attractive, residential neighborhood of Seattle. The staff consists of University faculty and Seattle Children's full-time physicians.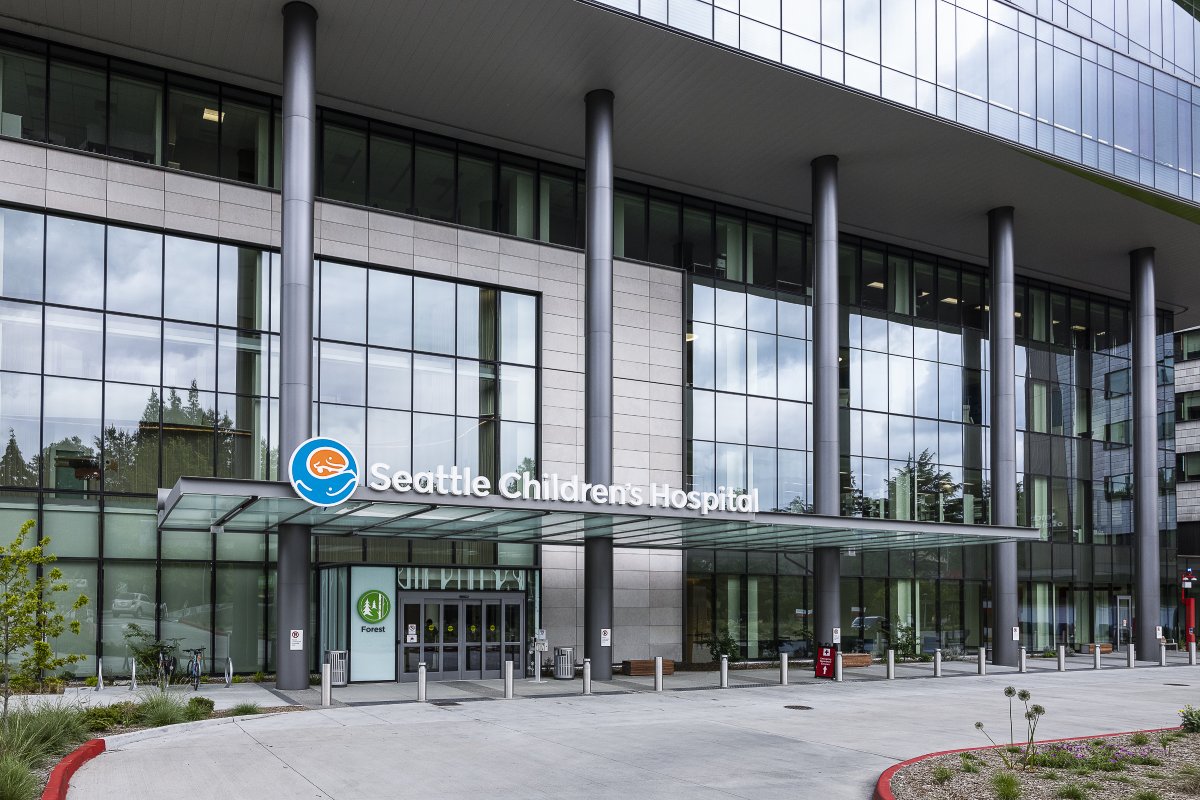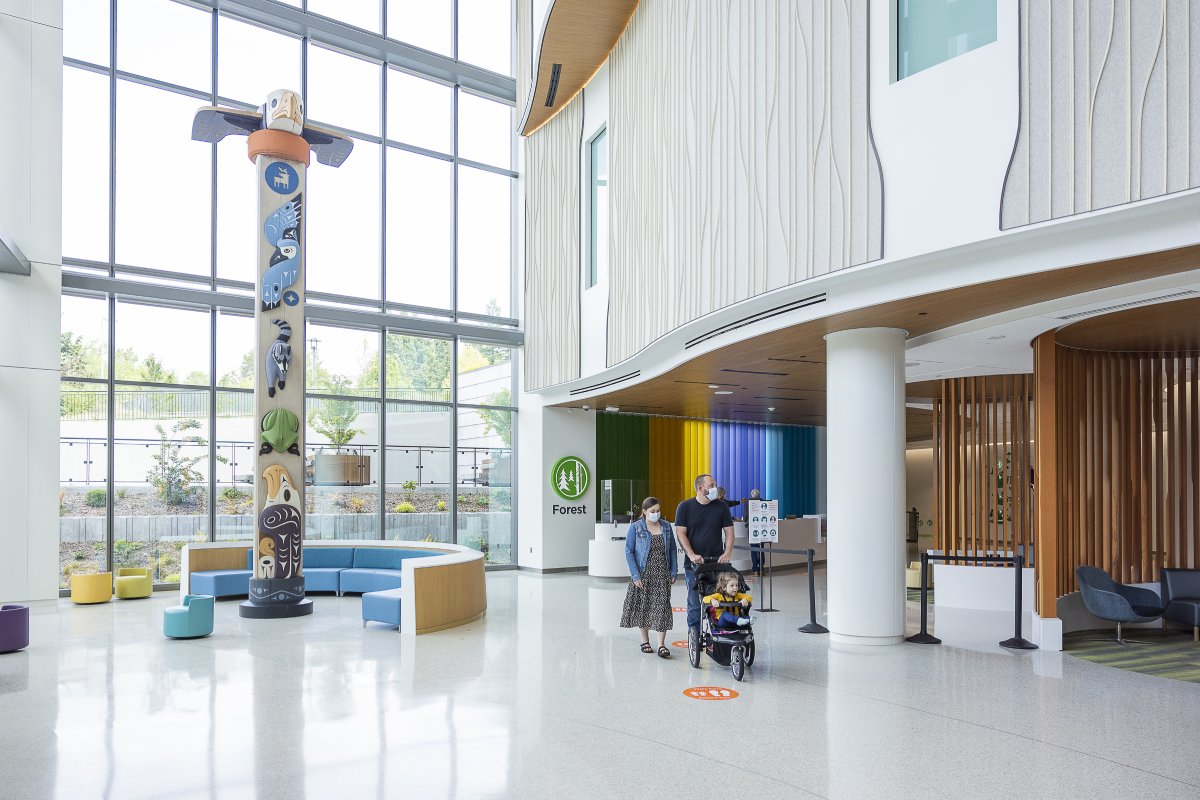 Additional Information: Message from Dr. Walker-Harding; Resident Tour of Seattle Children's Hospital.
Fellowship Leadership
Fellowship Director

Director of Education, Treuman Katz Center Fellowship Director, Bioethics Fellowship Program Chair, Institutional Review Board, Seattle Children's Research Institute Professor, Division of Bioethics and Palliative Care, Department of Pediatrics Professor, Division of Emergency Medicine, Department of Pediatrics
Associate Fellowship Director

Co- Director of Education, Treuman Katz Center Co-Director Bioethics Fellowship Associate Professor, Division of Bioethics and Palliative Care, Department of Pediatrics Associate Professor, Division of Nephrology, Department of Pediatrics
Bioethics Fellows
Brennan Kim, MD, First Year Fellow

Daniel Kim, MD, First Year Fellow

Kathryn Stephenson, MD, First Year Fellow

Allie Lyle, MD, Second Year Fellow

 

Kirsten Wilhelm, MD, Second Year Fellow
Alumni
Holly Vo, MD, MA (2020-2022)

Brittany Lee, MD, MA (2020-2022)

Claire Shearer, RN, MA (2020-2022)

Aleks Olszewski, MD, MA (2019-2020)

Jenny Kingsley, MD, MA (2018-2020)

Kimberly Sawyer, MD, MA(2018-2020)

Emily Berkman, MD, MA (2016–2018)

Jessica Jeavons, JD, MA (2016–2018)

Jeanne Krick, MD, MA (2016–2018)

Kristi Klee, DNP, MSN, RN-BC (2015–2017)

Leah Kroon, MN, RN, CPHON (2015–2017)

Tyler Tate, MD, MA (2015–2017)  

Tracy Brazg, PhD, MSW, MPH, MA (2013–2016)

Daniel Benedetti, MD, MA (2014–2015)

Kate Gentry, MD, MA (2013–2016)

Jennifer Kett, MD, MA (2012–2014)

Aaron Wightman, MD, MA (2012–2014)  

Jessica Turnbull, MD, MA (2011–2013) 

Jennifer Guon, JD, MA (2010–2012)

Jonna Derbenwick Clark, MD, MA (2009–2011) 

Mitzi L. Murray, MD, MA (2009–2011)

Douglas Opel, MD, MPH (2006–2009)