History and Mission
Established in 2004, the Craniofacial Fellowship program is the first of its kind. Our goal is to train pediatric providers to become members of cleft and craniofacial teams and to provide scientific training for those who wish to pursue academic careers. Our craniofacial fellows have the opportunity to learn skills at one of the largest craniofacial centers in the United States, with more than 40 team members.
Craniofacial fellows are responsible for the diagnosis and management of craniofacial patients in coordination with surgeons, craniofacial team members, and the primary care provider.
First Year
In year one, training focuses on attaining the clinical skills needed to provide diagnoses, counseling (prenatal and postnatal), and management of children with craniofacial conditions including cleft lip/palate, craniofacial microsomia, craniosynostosis and plagiocephaly.
Second and Third Years
In years two and three, we offer research training opportunities in molecular biology, developmental biology, epidemiology, bioethics, clinical and outcomes research, molecular genetics and public health sciences.
Clinical
Craniofacial fellows attend weekly craniofacial team clinics and weekly pediatric intake/prenatal (pre-adoptive) clinics. For three two-month clinic blocks, fellows also attend these subspecialty clinics: plagiocephaly, dental, sleep medicine, craniofacial genetics, chromosome 22q11 deletion, hearing loss, microtia, and vascular malformation. There are also two three-month rotations on the inpatient craniofacial service. The first rotation includes participation in clinical feeding, Videofluoroscopic Swallowing Studies (VFSS), Velopharangeal Insufficiency Studies (VPI) and audiology evaluations, and the second rotation includes post-surgical care rounds.
Research
Research training opportunities at the University of Washington (UW) and Seattle Children's include molecular biology, developmental biology, epidemiology, bioethics, clinical and outcomes research, molecular genetics and public health sciences. Fellows have the option of pursuing an MPH degree at the UW. We require fellows to present research findings and attend one national meeting annually. Didactic courses, available at the UW or through the Seattle Children's Fellows' College, include biostatistics, clinical and lab research methodology, preparation of applications for funding, critical literature review, biomedical research integrity and teaching skills.
Requirements
Prerequisites
The applicant must have a medical degree or ECFMG certificate and be eligible for licensure in the state of Washington. Applicants must have completed an ACGME-accredited pediatric (or genetics) residency and be board certified or board eligible in pediatrics.
Materials to Submit
Please email Jerrie Bishop, jerrie.bishop@seattlechildrens.org, the application materials listed below. These materials act as your application. Once we have received all of your applicable materials, we will review your application and contact you if you are to be considered for an interview.
A formal letter of application addressed to Dr. Anne Hing
A current copy of your curriculum vitae
A personal statement outlining your relevant experiences and career goals
A letter from your residency program director
Two letters of reference from faculty or professional staff
Timeline
Application deadline
March 1
Interview start and end dates
September 1 and April 1
Photo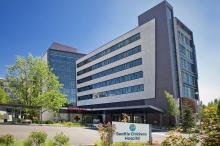 Seattle Children's Hospital is both a community hospital for greater Seattle and the pediatric referral center for the Northwest providing excellent pediatric care to meet the medical, surgical and developmental needs of children in the WWAMI region. Serving as the main clinical training site for pediatric residents, this 407-bed hospital is conveniently located one and one-half miles from the University of Washington campus in an attractive, residential neighborhood of Seattle. The staff consists of University faculty and Seattle Children's full-time physicians.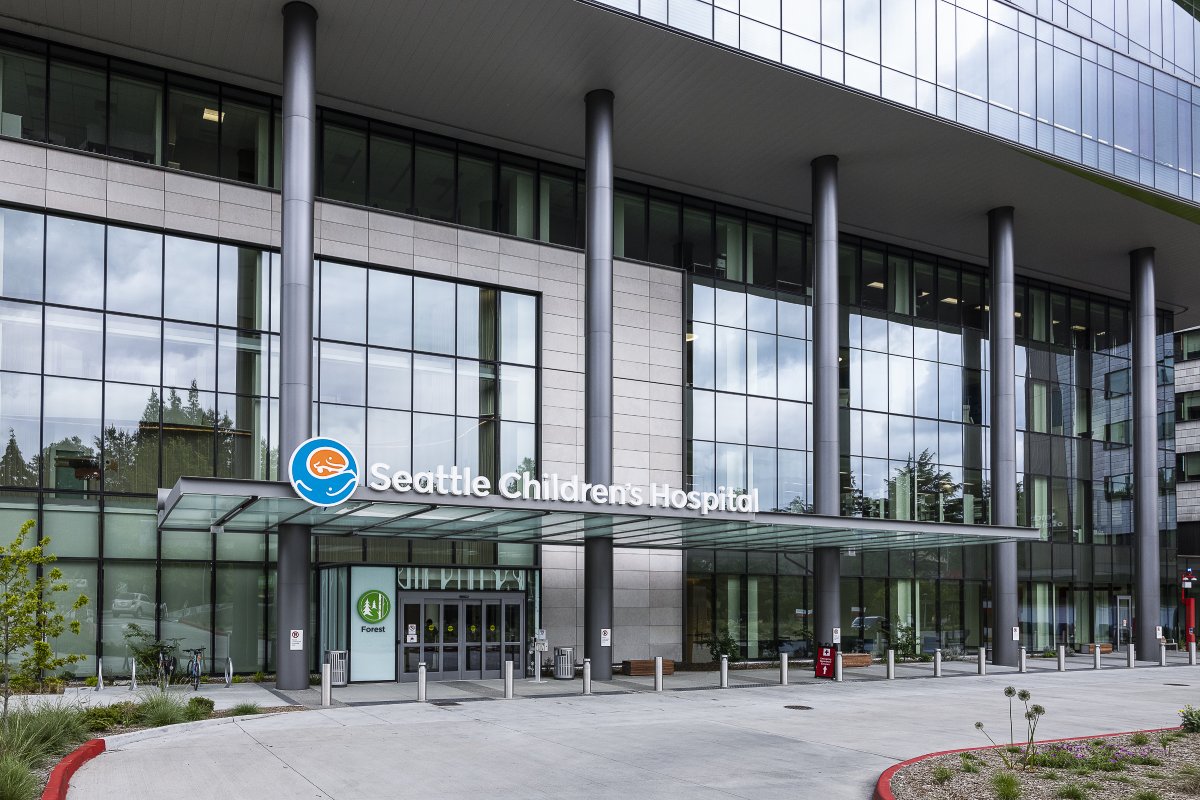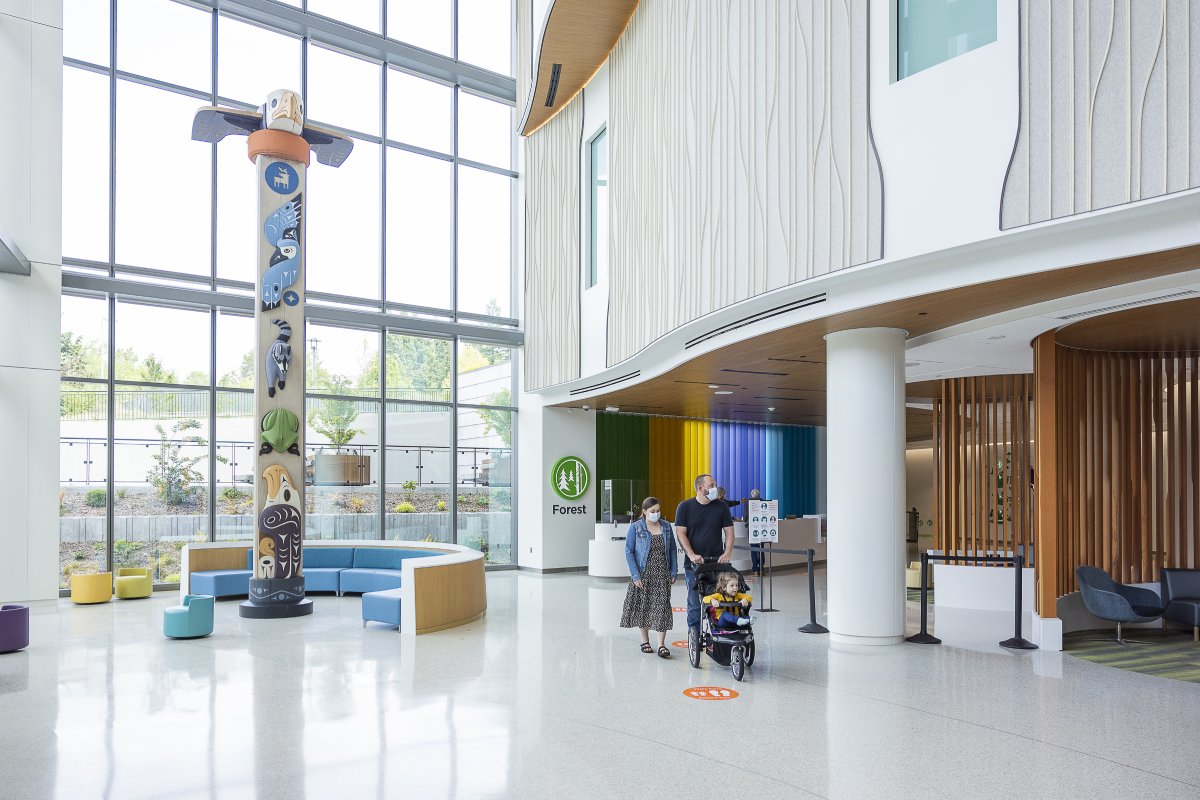 Additional Information: Message from Dr. Walker-Harding; Resident Tour of Seattle Children's Hospital.
Fellowship Leadership
Division Chief

Professor Division Chief
Fellowship Director

Professor
Alumni
Kelly Evans, MD
2009-2010

Current position: Assistant Professor of Pediatrics
Division of Craniofacial Medicine
University of Washington Department of Pediatrics

Carrie Heike, MD, MS
2003-2006

Current position: Associate Professor
Division of Craniofacial Medicine
University of Washington Department of Pediatrics
Director, Craniofacial Media Lab

Emily Gallagher, MD, MPH
2010-2011

Current Position: Assistant Professor
Division of Craniofacial Medicine
University of Washington Department of Pediatrics
Program Director

Professor
University of Washington Department of Pediatrics
Seattle Children's Hospital
4800 Sand Point Way NE, OB.9.520
Seattle, WA 98105
Email
Program Support Manager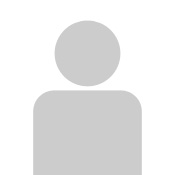 Program Support Manager
206.987.4572 (phone)
Seattle Children's Hospital
4800 Sand Point Way NE, OB.9.520
Seattle, WA 98105
Email